Fourth of July – Frisco Style!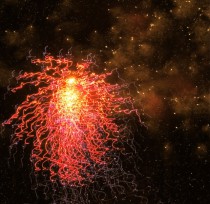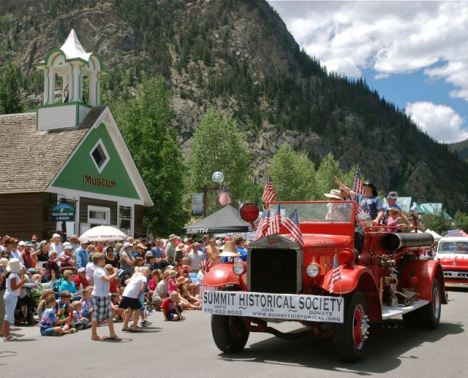 Frisco's fabulous Fourth of July is a small town event with lots of adventure for everyone.  Monday  the 4th,  is packed with a pancake breakfast,  a  Kids Fishing Derby,   Main Street parade, concerts and of course the largest Firework display in the mountains.  It's all here in a Frisco mile encompassed by the beauty of the Rocky Mountains.
The Independence celebration will happen all weekend long and start with the first of our eight concert in the park series on Thursday, June 30th.  The concert will feature HeartBeat a seven person cover band out of Denver with R&B, Rock and soul styles and starts at 5:30 pm.  The concert is free and adult beverages will be available.  Proceeds benefit the Summit County Dive & Water Rescue.    
The festivities continue with the fun family rides of the Extreme Ink Carnival, located at Marina Roadand Main Street.  The carnival is open to the public from Thursday, June 30th  through Monday the fourth.  The carnival will be open from 10 am to 9 pm and has something for children from 5 to 75. 
The Downtown Green Art Festival on July 2nd  and 3rd  is located on3rd Avenue andMain Street. This two-day event brings together an eclectic mix of the nation's most talented artists from around the country and locally.  They will collectively display over $15 million in artwork. This event will be more exciting than ever including a "Green" aspect to the event. Each artist will have on display a piece of environmentally friendly piece of art!
Admission is free and open to the public.
Frisco celebrates Founders Day on July 2nd, at theFriscoHistoricPark.  This event is a great way to get acquainted with Frisco's heritage.  From burro rides to gold panning, theatrical performances, lectures and great music, it is a family fun day in the park.  The park will host an  ice cream social while supplies last.
The Team Summit pancake breakfast is a great way to kick off your day in Frisco.  Starting at 8 am let Team Summit serve up some fabulous pancakes and sausage as you fill your belly and your heart with good food for a good cause.  Then wrestle up the little anglers for the Kid's  Fishing Derby atMeadowCreekPark(behind Wal-Mart) starting at 9a.m. The event is open to children up to 12 years old. Participants supply their own poles and bait, and Frisco stocks the pond and provides everyone with a ribbon.  Parental supervision must be provided for each participant.
Plan to line Frisco's Main streetfor that authentic, small town parade which will begin at 12:30 p.m. Cash prizes and trophies will be given for several categories of parade floats.  Those who wish to join the parade must fill out an application and waiver.  Call Town Hall at 970-668-5276 ext 3074 or stop by to pick up a parade application.  The parade application is also available online at www.Frisco4th.com. 

Frisco's Fourth of July Schedule
Monday, July 4th on Frisco Main Street
 8:00 a.m. – Pancake Breakfast -3rd Avenue and Granite – to benefit team Summit
9:00 a.m. to 11 a.m. – Kids Fishing Derby -MeadowCreekPark(Kids must bring poles)
10:00 a.m.  – 11:00 a.m. –SummitConcert Band –FriscoHistoricPark
11:00 a.m.  – 12:00 p.m. – Timberline Toppers –FriscoMain Street
12:30 p.m. – Fourth of July Parade – Main Streetfrom Madisonto 6th Ave.
1:30 – 3:30 p.m. – Money Shot – Historic Park Gazebo
7:00 –  9:00 p.m. – Opie Gone Bad–FriscoBayMarina
9:30 p.m. – Frisco's Fireworks over Frisco Bay Marina.  Fireworks are choreographed to patriotic music and simulcast on Krystal 93 – 93.9 or streaming on www.krystal93.com.
Thanks to the event and fireworks sponsors:  Town ofFrisco, Krystal 93, Sammuel Adams ,  Summit Daily News,  RSN, Western Enterprises, Best Western, Holiday Inn, Galena Street Inn, Napa Auto Parts, Alpine Bank, Mountain managers, Tuscato's,  the Island Grill, the Town of Silverthorne and Yellowtail Wines. 
For more information, contact the Town of Friscoat 800-424-1554 or log onto www.Frisco4th.com.  Frisco is located 70 miles west of Denver on I-70, exit 201 and 203.
Photo Credits: SUMMIT COUNTY CITIZENS VOICE  www.summitcountyvoice.com