Finding the Sweet Spot – EvoSwing Golf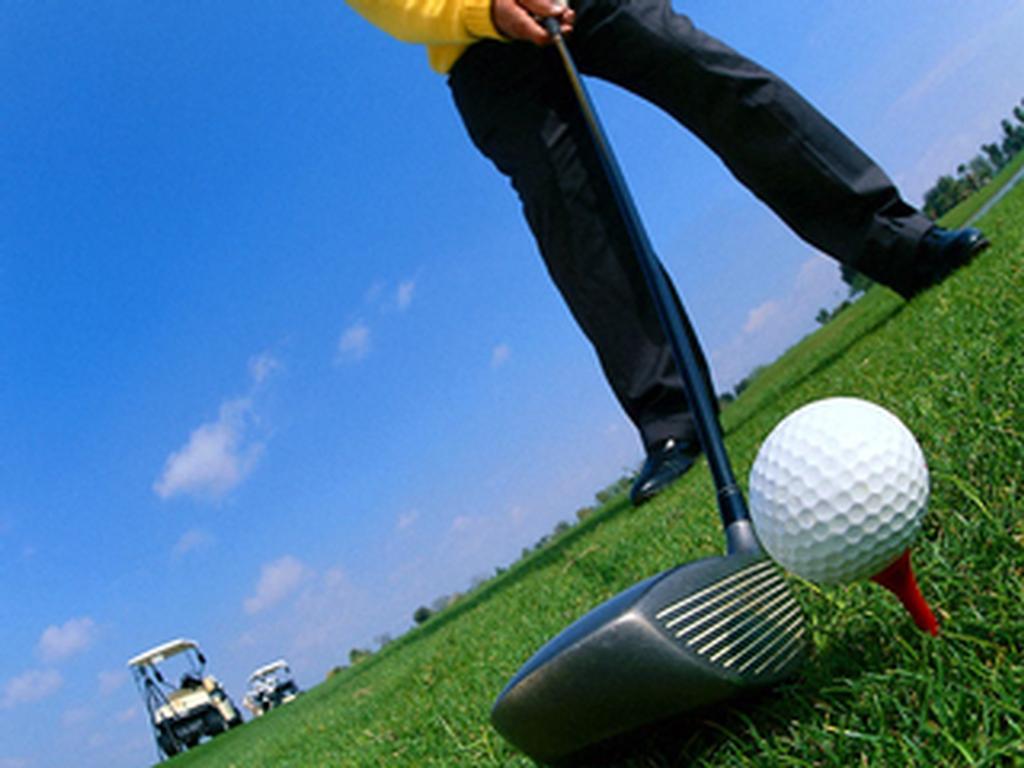 One of the best experiences in golf is when the ball launches skyward off the "sweet spot" of the club face.  The sound and feel of a purely struck drive or crisply trapped iron can be the source of inspiration for many hours of practice on the range.
As a teacher, it never ceases to amaze me how few of my new students actually know the correct location of the sweet spot on both the club and the ball!  So before we explore what our swing needs to do to produce pure contact, let's make sure our picture of the optimum strike location on club and ball is correct!
The ideal contact point on the irons (we will be looking at the woods next week) is the middle of groove 4 of the club face (see above). The sweet spot of the ball is back center of the ball (see below).
In order to get the sweet spot of the club to match up with the sweet spot of the ball, the club shaft must be leaning forward at impact (see pic below)!
This is one of the cardinal rules of solid contact with the irons::  ALL GOOD PLAYERS LEAN THE IRON SHAFT FORWARD AT IMPACT IN ORDER TO CONNECT THE SWEET SPOT OF THE CLUB WITH THE SWEET SPOT OF THE BALL!
If you want to make sure your practice is producing optimum results, go to your local golf store and purchase some face marking tape.  When placed on the face of the club this tape will show you exactly where your shots are contacting on the club face.
If your marks are below groove four, you will notice lots of vibration in your hands at impact (like hitting a ball on the handle of the bat or the frame of a tennis racket) and your ball flight will get lower as the contact gets lower.  This is called thin contact and means your club head is not getting low enough as it is passing the ball.
If your marks are higher than groove four, you will be taking turf before you contact the ball…one of the least pleasurable feelings in golf 

   This is called hitting it fat and is usually caused by the shaft leaning the wrong way at impact (top of the club to the right of the ball for right handed golfers).
Learn to lean your shaft correctly at impact and you will find the sweet a lot more often!!
See you next week for the wood and hybrid version of the sweet spot!
~Geoff Greig
http://www.facebook.com/pages/EvoSwing-Golf-Geoff-Greig-PGA-Director-of-Instruction/199267230092786