Crested Butte Trail Report – WestElkProject.com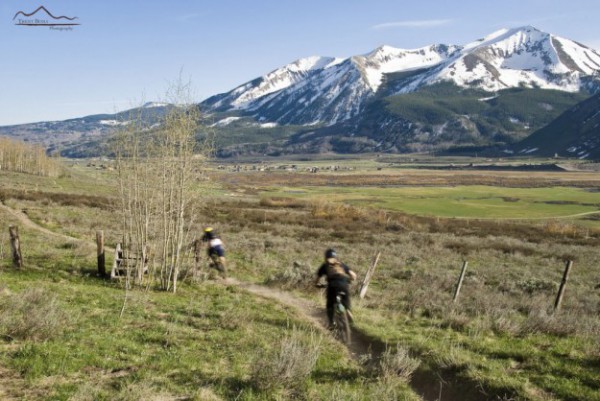 WestElkProject.com reports on what is happening in Crested Butte, Gunnison, West Elks and beyond. Here is an update on the areas trails from WestElkProject.com affiliate Trent Bona:
I just got back from a dreamy, dry ride on the Upper Loop this evening. The Upper Loop, Divine Trail (connector to golf course), Tony's, 435 1a (connector to Upper Upper), and Whetstone Vista are all dry with only a few micro snow plugs. Upper Upper still has too much snow to ride and is CLOSED.
Rider: Everett Garcia
Trail: Upper Loop
The Lupine trail is also open but be aware of a very recent mag-chloride application on Slate River road and maybe plan to ride the trail as an out and back.
Please, please, please ride through the snow plugs and stay the trail instead of going around them and making the trails wider!  Other trails will be coming online in the next few weeks so… Continue Reading by Clicking this Link
~Trent Bona and West Elk Project
ABOUT TRENT: With the mountains and action sports as constant inspiration, Trent Bona has become a celebrated and respected name for his commercial, editorial and fine art photography. His expertise is venturing far into the backcountry, of any continent, to capture adventure and action sports in one of their true habitats: the vastness of the unconquered outdoors. And he does it all while having a damn good time with friends in the mountains!​ 
http://trentbona.photoshelter.com/portfolio