Crazy Mountain Brewery – Loco Inspired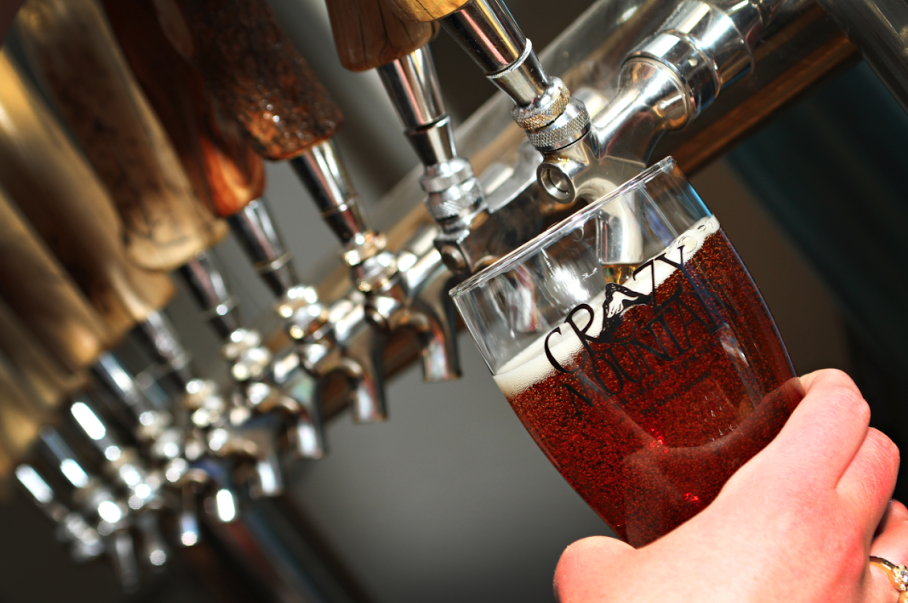 There is a brewery in just about every town here in the Colorado mountain communities. It is pretty darn cool to be able to drink a little something that came from each area and maybe it is extra cool that you can consume a true Vail Valley product and get a little of the areas DNA in you.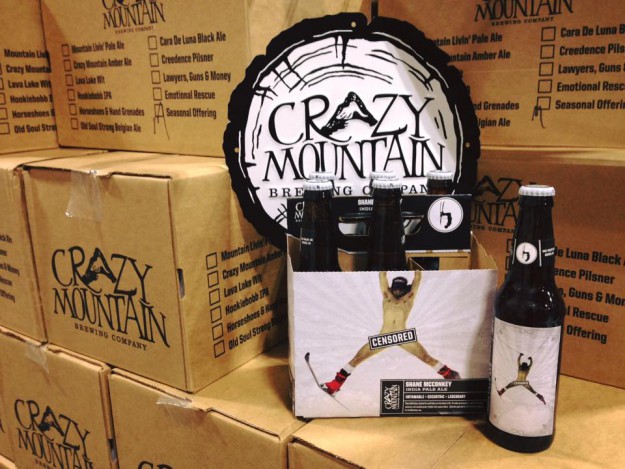 Crazy Mountain Brewing Company has some amazing beers and the new Shane McConkey brew just grabbed our attention. To me it says something about the brewery and how their owners operate. The brewery was founded by Kevin and Marisa Selvy in 2010, after working as a brewer with Anchor Brewing in San Francisco. Kevin returned here to his home state with his wife Marissa and began this Edwards based brewery, escaping the possibility of becoming high rise serfs, settled into corporate cubicals, battling traffic and worrying about a lawn. Instead, they chose to brew great beer, get out into the great outdoors and become the Vail Valley's first beer production company.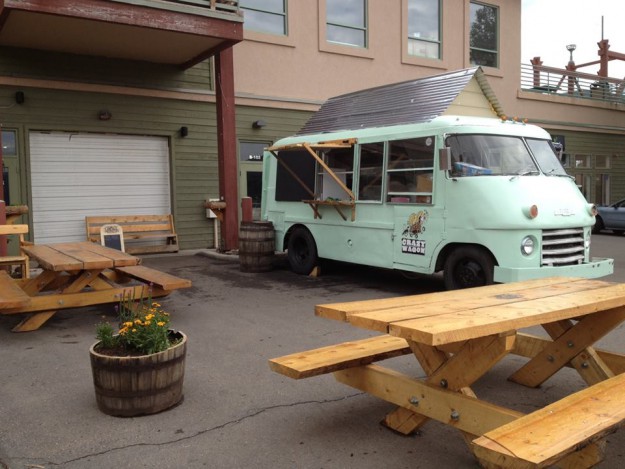 Named after a mountain on the Selvy family's ranch in Central Colorado – "Loco Mountain" – it was the perfect name for their crazy pursuit. Today they produce eight year-round beers along with two seasonal products on a consistent basis. You have to love the creativity of not only the beer but the names to represent them; Lava Lake Wit, Horseshoes & Hand Grenades, Mountain Livin' Pale Ale, Hookiebobb India Pale Ale, Boohai Red Ale, Cara De Luna Black Ale, Old Soul Strong Belgian Ale, and Lawyers, Guns & Money. Some great eye-catching artwork always adorns their cans and bottles.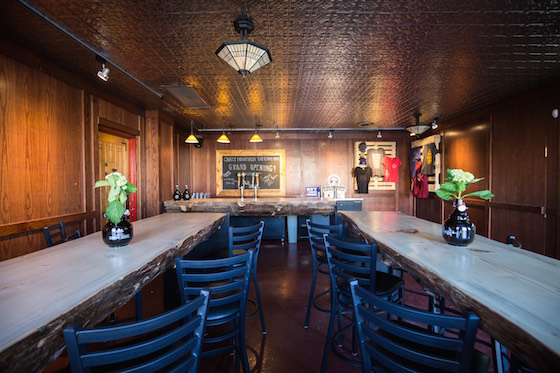 The brewery has grown steadily and garnered a huge following in the Vail Valley and beyond. The latest news is their newly opened location at 471 Kalamath Street in Denver where the Breckenridge Brewery was formerly headquartered. A tap room and Barbeque restaurant have been serving up some great eats and beer there too. Be sure to visit them at the WinterWondergrass Festival in Avon this February, they are a great supporter of that event and many others.
439 Edwards Access Road, B-102 Edwards,
471 Kalamath St. Denver
http://www.crazymountainbrewery.com
~ MTN Town Magazine– We are Colorado's Mountain Town Magazine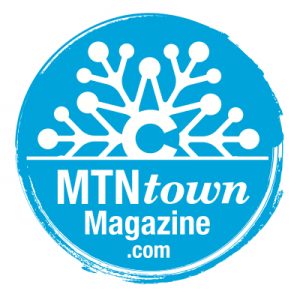 MTN Town Magazine Copyright © 2016 MTN Town Magazine all rights reserved.