Coworking Entrepreneurs Open their Doors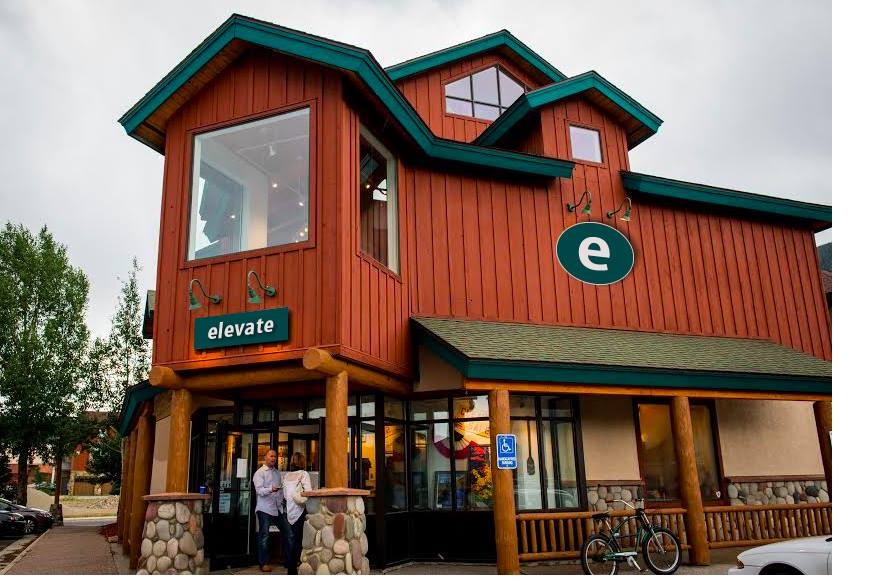 Since out last article on Coworking in the Colorado Rocky Mountains there have been some great new spaces opened in our mountain towns. I just spent a few hours at Drop-In-Desk, a relatively new co-working space located in Steamboat Springs. It was a great place to get some work done. Everything I needed was there- good wifi, copy machine, COFFEE, scissors, printer and new friends/connections.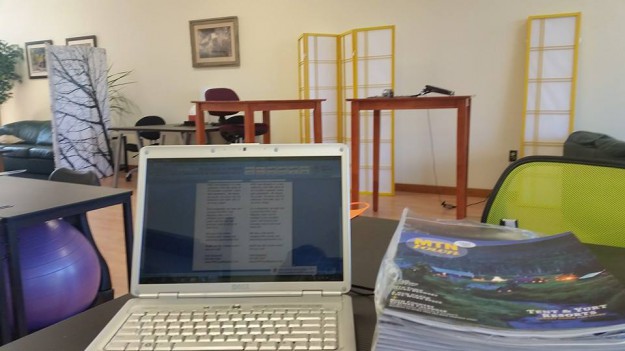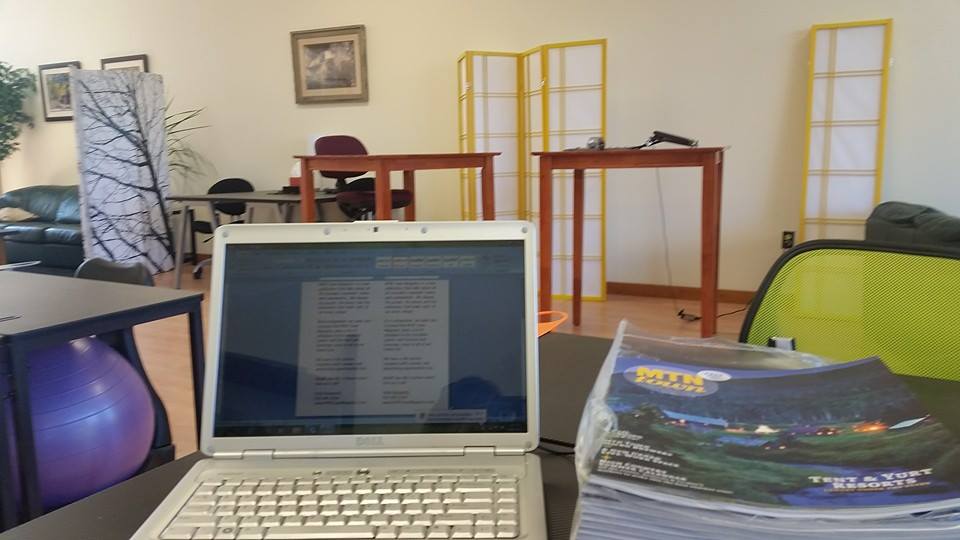 For more then 10 years I have been either a part time telecommuter or working "stiff" producing full bore out of a home office here in the Colorado Rocky Mountains. In the early days the split between an office and home office was a godsend. When I began full time officing from my home I quickly discovered that dedication and discipline was a very serious issue. The ability to rise from bed and move straight to the computer equaled a permanent PJ professional and really that did not feel very good.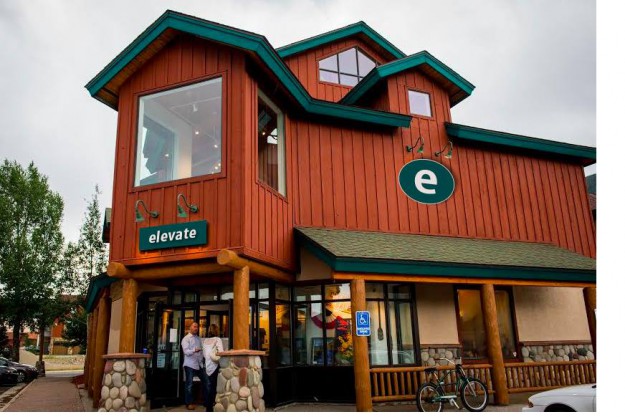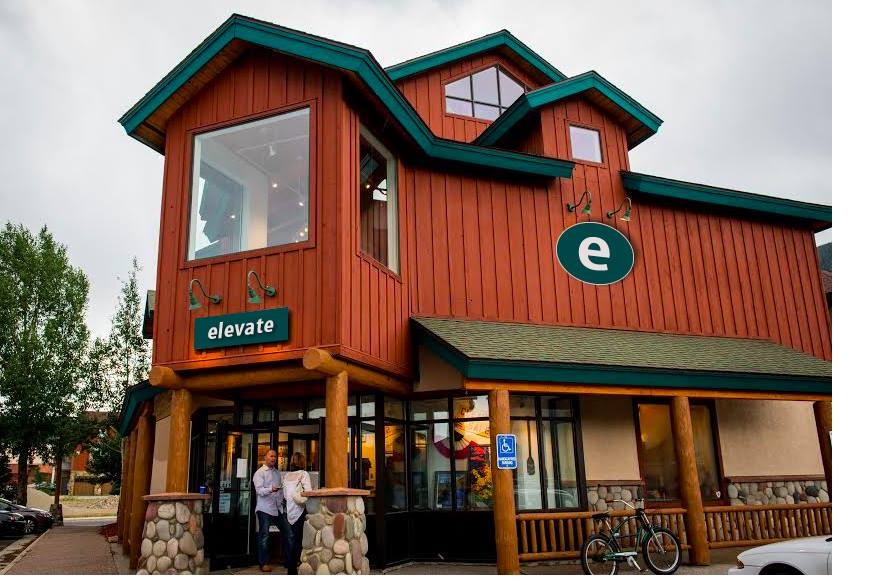 I am very excited for the newest Co-Working Space to officially open in the town of Frisco. This Wednesday, October 1st Elevate coSpace will open their doors. For the past month the women who own this space have been transforming the interior from an art gallery to an office share and community meetup location. Before the space was close to finished they began hosting business related seminars and meetups. Their philosophy is work where you play, play where you work; on your own but not alone.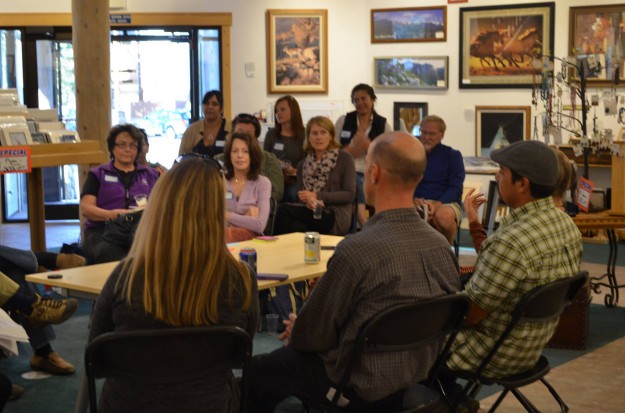 The minds and talent behind this project consists of Amy Kemp, Owner of Mountaintop Media, a PR, social and content agency that guides you to the top; Julia Landen, Chef/Owner of Bun in the Oven High Nutrient Bakery, an entrepreneur at heart, she knows the ingredients for a successful business are passion, integrity and a budget; Wendy Basey, the owner of Claytronics Inc., an Early Childhood Educational product manufacturer and one of the few women manufacturers in the state of Colorado; Megan Erikson, the owner of be.Media House, a marketing and branding company.
MTN Town Magazine looks forward to dropping in and working in this sweet new location. you too can join in. There are four flexible ways to be a coworker in this space, Daily Dropins start at $15 per day, with opportunities to secure a work station and even office full time within the space. Here is the link for costs and pass availability: http://www.elevatecospace.com/pricing/ ELEVATE coSPACE provides all the amenities of a corporate office space without the commitment and with the added bonus of collaboration – all with fast WiFi and conference rooms equipped with the latest technology. 
Wether you are from the area or travelling from out of town you can make this your place to get business done. See you there!
~MTN Town Magazine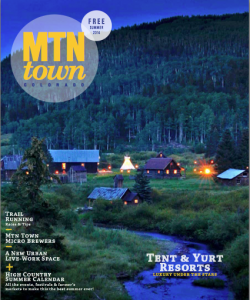 MTN Town Magazine
's  is Colorado's mountain town and resort authority. Like us on 
Facebook
 and Follow on
Twitter
. Click the cover to read the Spring 2014 issue.© 2014 MTN Town Magazine. All rights reserved. Republication, in part or entirety, requires permission.