Corbeaux Clothing – Athlete Inspired and Tested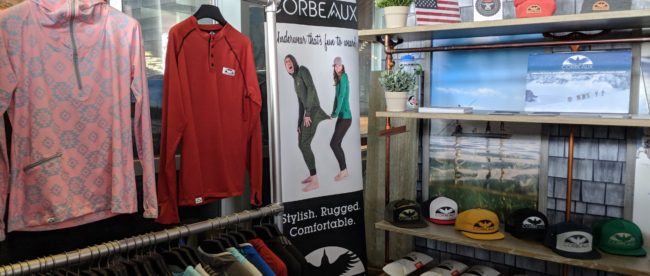 Corbeaux Clothing aka Corbeaux, or "ravens" in French, is a word steeped in meaning and mythology for alpine cultures around the globe. "It's part of old mountaineering folklore, and ravens are a symbol of protection," says Aspen-based Corbeaux Clothing Company co-founder Darcy Conover. "Throughout the world's famous high-altitude regions, many believe that people who die on a mountain come back as ravens to protect those who are still living."
The bird seems a fitting mascot for a base layer company, offering a range of options for adventurers that provide a crucial component of protection against the elements.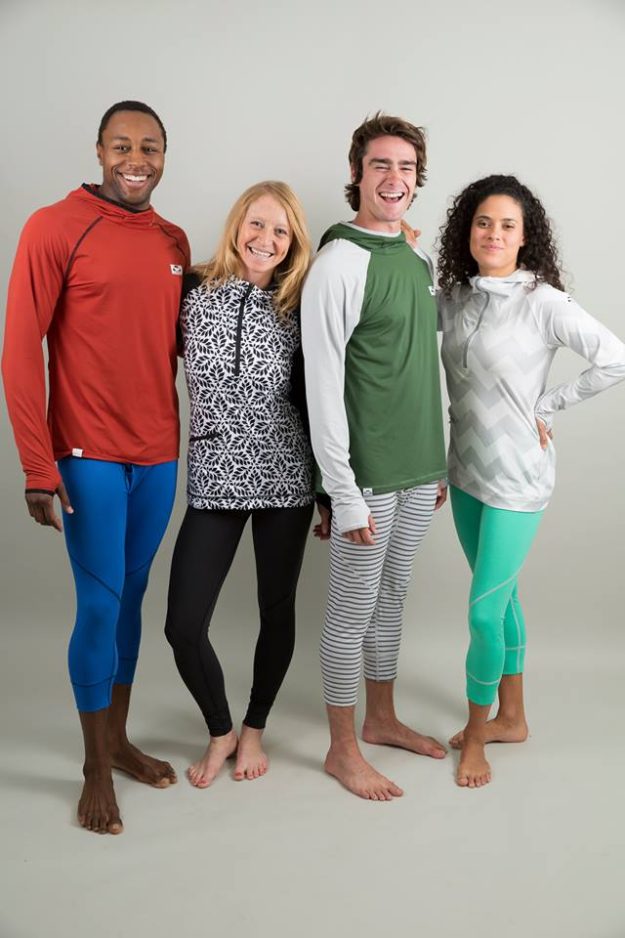 "In the winter especially, base layers are the most important things we wear," Conover says. "They keep you dry, and keep you warm."
Conover and her husband, Corbeaux cofounder Adam Moszynski, had worked as sponsored athletes for nearly a decade when they formed the idea for the company while climbing Mount Kilimanjaro on their honeymoon in 2012. The couple spent the next two years preparing for the launch of their first line, drawing upon their past experience as professional gear testers for inspiration.
"We had designs and patterns, and had to learn how to source fabric," Conover recalls. "After testing gear over the years for lots of different companies, big and small, we just felt like we could improve upon what was out there. Outerwear has been figured out, but base layers are different- -most others use wool, which neither of us are big on. We use environmentally-friendly fabrics and want to be able to evolve with the changing market."
After a successful Indiegogo campaign helped Corbeaux begin manufacturing, the company's first line debuted in the fall of 2014. Since then, Conover reports that the business has grown and developed but maintained a core focus on function, fit and fashion.
"We've learned a lot," she says. "We are athlete-driven and designed, and our products are made in the USA. I feel like this is our family business now, and we're proud of what we've created. Authenticity is huge for us–we're real mountain town people hoping to provide the best products for others who live and play here." They are authentic base layers created for and by real mountain town people.
Corbeaux base layers for men and women are carried in Colorado by Aspen Expeditions, Bootdoctors in Telluride, Confluence Kayaks in Denver,  Ute Mountaineer and Hamilton Sports in Aspen, The Mountain Goat Clothing Co. in Breckenridge, Wilderness Sports in Dillon and The Alpineer in Crested Butte, Radio Board Shop in Aspen, or are available online at:
MTN Town Magazine | We are Colorado's Mountain Town Magazine
Copyright © 2018 MTN Town Magazine all rights reserved.