Copper Mountain 2015 WinterBike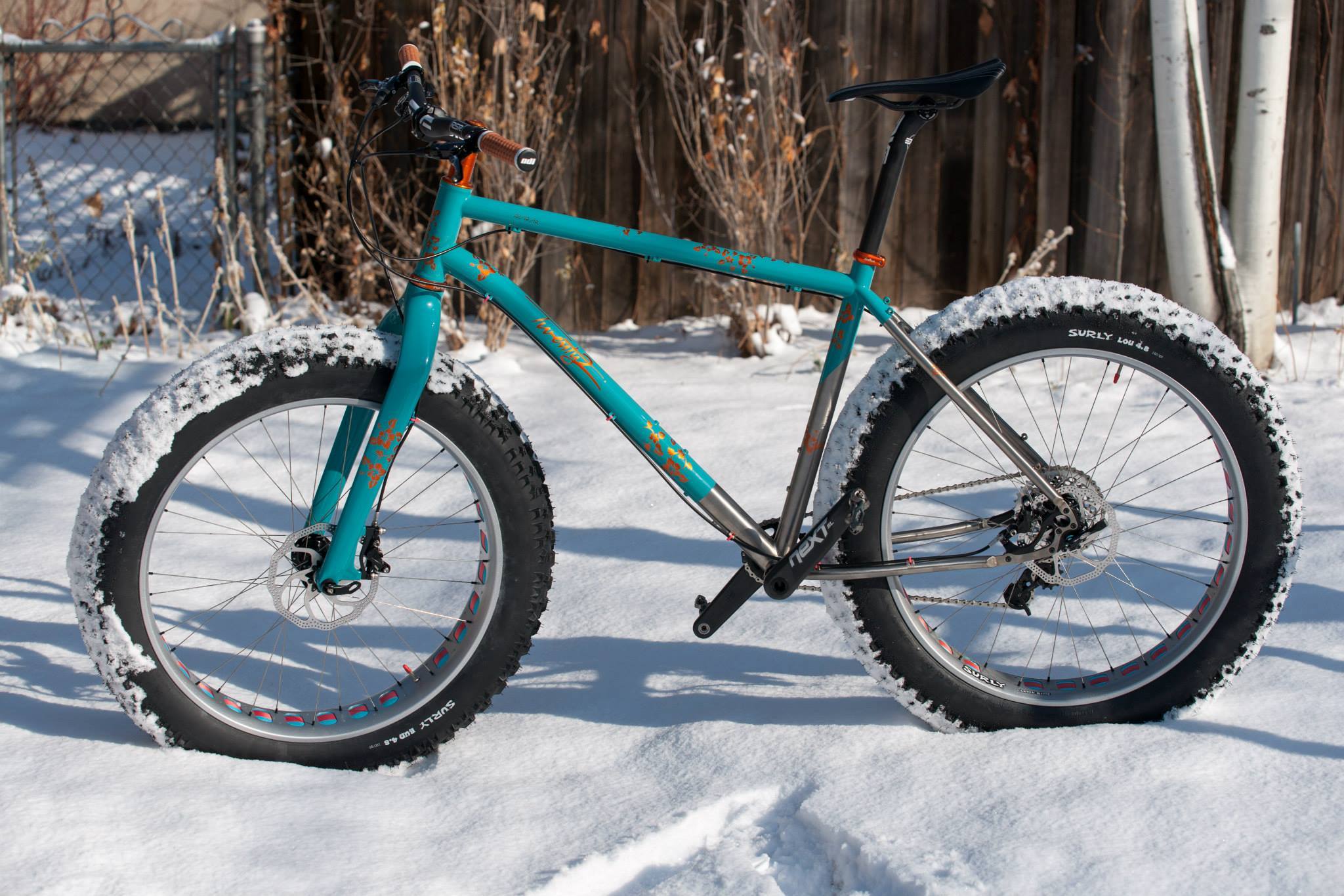 Copper Mountain's 4th Annual WinterBike race is back bigger and better than ever on Saturday, January 24. In addition to the race Copper Mountain has added JuniorBike and LittleBike, fireworks and fat bike demos all weekend long.
Find a race for every member in the family with LittleBike for ages 9 and under and JuniorBike for ages 10 – 16. LittleBike will kick off at 4:30 p.m. on Saturday, Jan. 24 with JuniorBike starting at 5 p.m. Each race has a specially designed course around Copper's Center Village to challenge kids and let them in on the winter biking craze. Registration for LittleBike and JuniorBike is free beginning at 3 p.m. in Center Village. Prizes will be awarded for the best flare and decorated bike.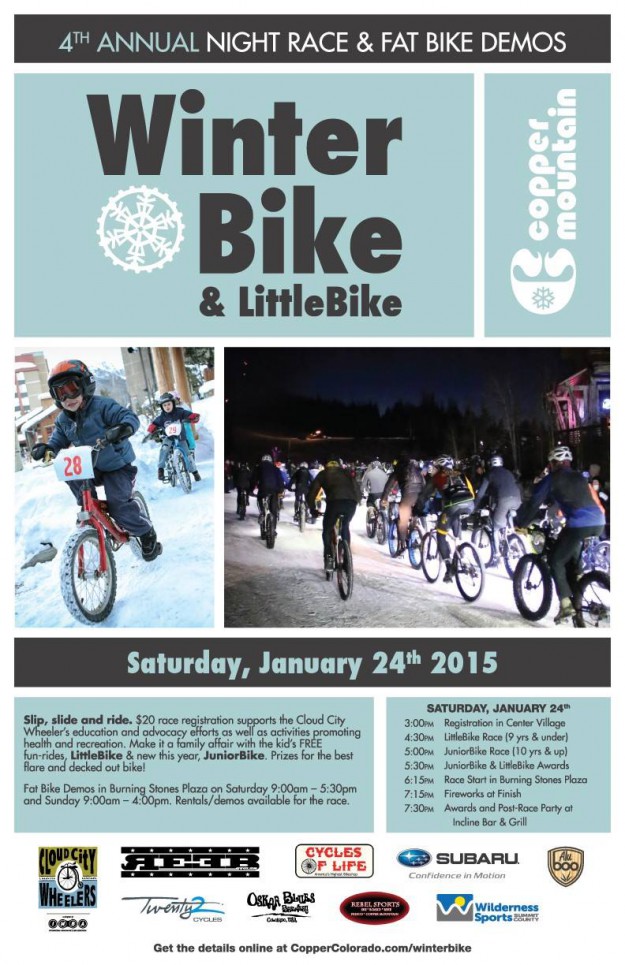 WinterBike begins at 6:15 p.m. as bikes of all shapes and sizes take to the starting line in Burning Stones Plaza, Center Village. The 15-mile course consists of 2 laps around Copper's base areas and includes challenging climbs across Center, East and West Villages. Upon finishing, racers will be greeted with a fireworks show at 7:15 p.m. in Center Village and a post-race party at Incline Bar and Grill. Registration for WinterBike opens in Copper's Center Village at 3 p.m. day-of. Cost is $20 with all proceeds benefitting Cloud City Wheelers of Leadville, a bicycling club dedicated to providing bicycle activities to promote individual health and recreation. Find more information at CopperColorado.com.
Check out what winter biking is all about with free fat bike demos from Wildernest Sports, Boo, Twenty2 Cycles, Reeb, and more. Demos are available all weekend from 9 a.m. – 5 p.m. Saturday and 9 a.m. – 4 p.m. Sunday in Burning Stones Plaza, Center Village. Fat bikes are also available for use in WinterBike on Saturday. This sport has taken off and this is the perfect opportunity to get involved. It's another great thing to do all winter long!
~MTN Town Magazine
Photo Credit: Twenty2 Cycles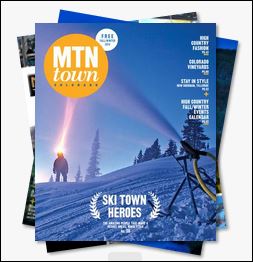 MTN Town Magazine Copyright © 2015
MTN Town Magazine all rights reserved. All editorial and images are property of MTN Town Magazine and require permission for use and re-publication.