Campout for the Cause – A Camper's Reflection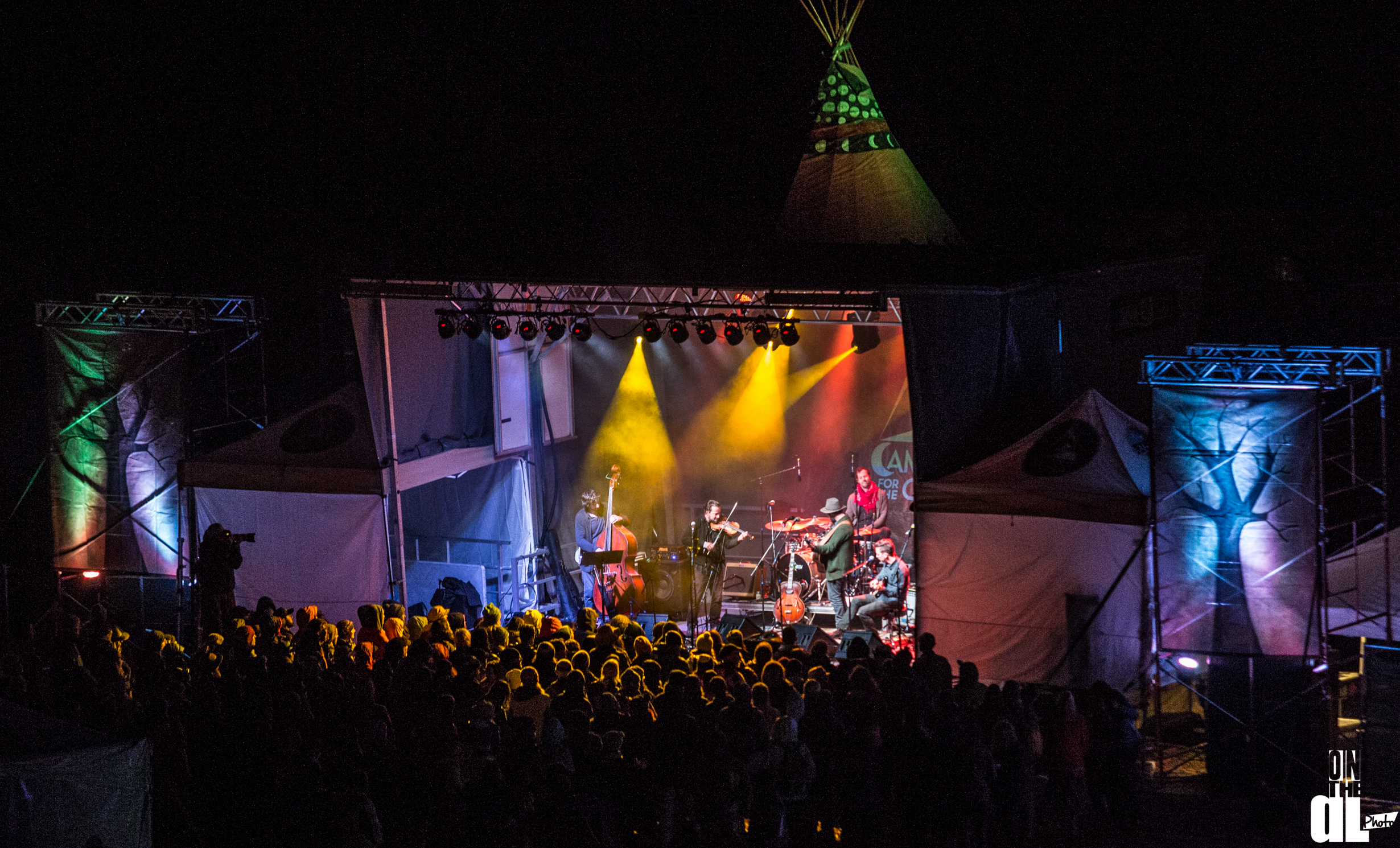 Campout for the Cause is not like a lot of the festivals you see around the country. It's more authentic. You won't see MTV cameras or celebrity candid shots. No one seems to be faking anything. You are more likely to meet new people, see a band you've never heard, and learn something about yourself. People are open, sharing, and honest. This is certainly not Coachella.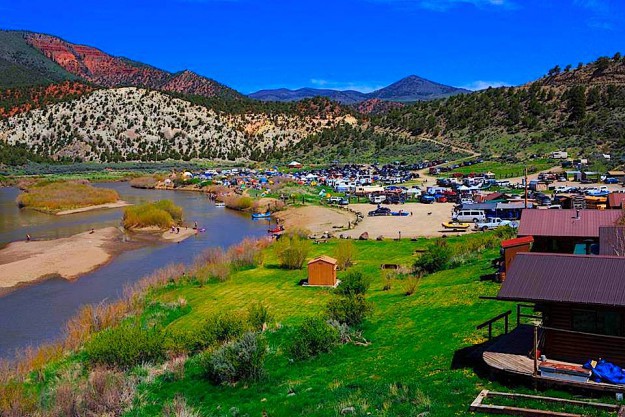 Let me run you through one of my days at last year's festival. This is a day you want to experience!
10:00 AM
Make bacon and coffee to share with my new friends from my campsite. These were complete strangers 24hrs ago.
10:30 AM
Have a beautiful, shared breakfast with new friends.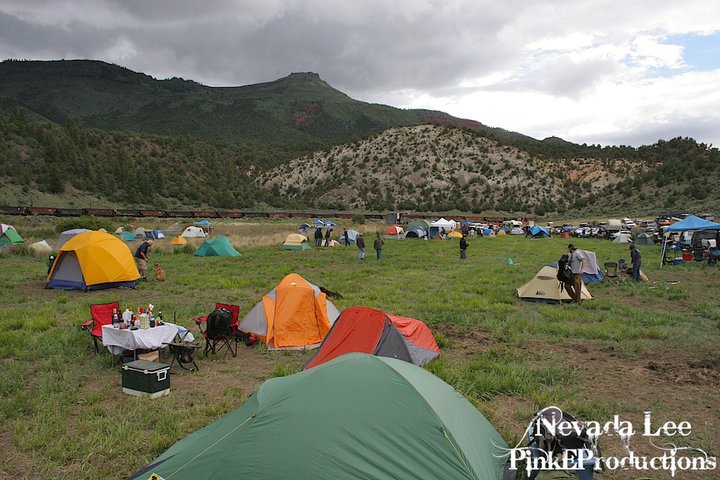 11:00 AM
Go Paddleboarding down the Upper Colorado with Stand Up Colorado to get the body moving, and shake off the hangover. Buckley and Luke are awesome guides and show me a cool abandoned mine-shaft.
12:30 PM
Eat hummus and bell peppers to keep the fuel on standby.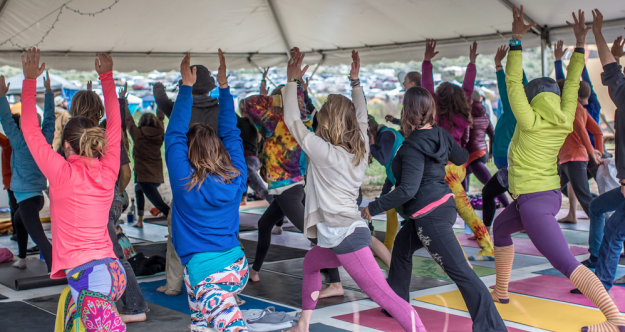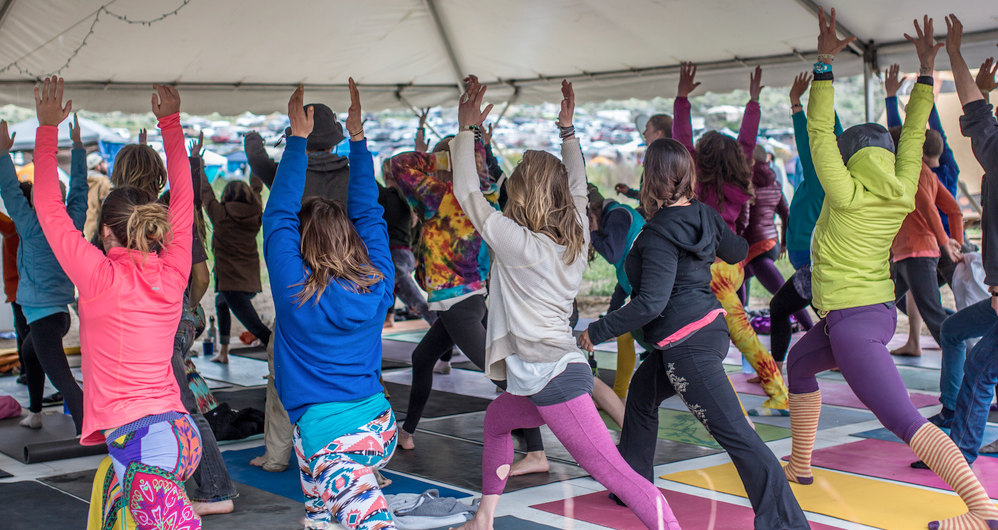 1:15 PM
Follow Kim Fuller through a simple but excellent yoga flow, feeling good.
2:30 PM
Talk to Bonnie and John from Elephant Revival about life, the universe, and everything else.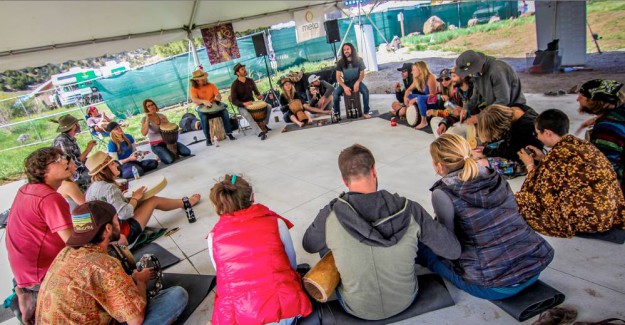 3:30 PM
Talk to American Rivers about water rights, Mark Twain, and raft guiding.
4:30 PM
Checkout some Acro-Yoga at the Bonfire Lounge. These people are ridiculously cool and impressive.
Randomly walk around, take pictures, and meet up with old friends, new friends from yesterday, and meet even newer friends. One guy lets me try 5 types of his homemade beer, and teaches me about sour beer.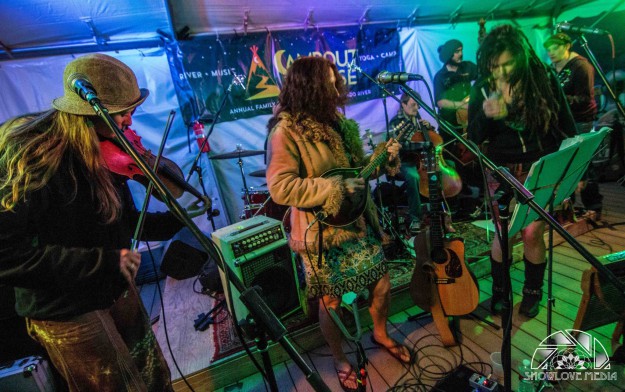 5:30 PM
Brother's Keeper lays down old school rock and roll.
6:30 PM
Eat some kind of kabob type thing.
7:00 PM
Old Town Pickers crush the Bonfire Lounge playing traditional Bluegrass, on the floor, around one microphone. These guys are as authentic as it gets. The beers begin to flow.
9:00 PM
Elephant Revival plays a beautiful, haunting set that stuns the entire festival. Charlie does a great job.
11:00 PM
Grant Farm executes a very high-energy show. This might be my favorite show of the festival. You can feel history and camaraderie as we pack the Bonfire Lounge. The floor shakes from the dancing, and I am happy.
If any of that sounds good to you then you should be planning your Campout experience now. Just remember to bring warm, waterproof clothes, a smile, and an open heart.  Sunshine or a rainy, hail-filled weekend will fully soak some joy into your heart.
For Information on their upcoming events click here: http://www.campoutforthecause.org/
Aaron Imber is Editor In Chief at Magpie Gear Review. He might be the luckiest guy ever. 
Photo Credits: Campout for the Cause, Featured Image: On the DL Photo
~ MTN Town Magazine– We are Colorado's Mountain Town Magazine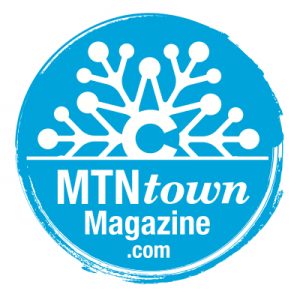 MTN Town Magazine Copyright © 2016 MTN Town Magazine all rights reserved.