Breckenridge Events are world-class and have something for everyone all year long! In Winter, Spring, Summer, and Fall you will find celebrations of art, music, food, wine, beer, and more.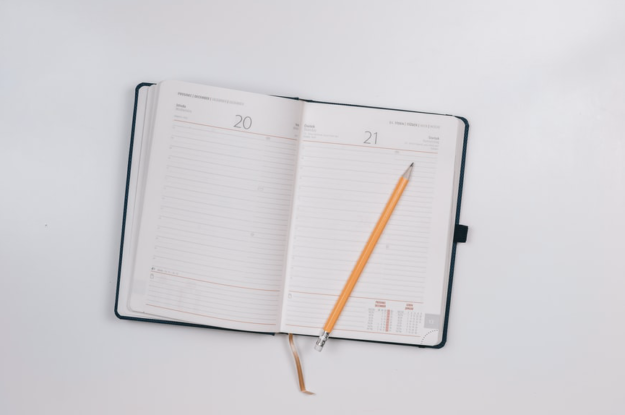 SCHEDULE OF EVENTS
Please Note that All listed Events are subject to change. We suggest following the link to the specific event information to confirm.

---
NOVEMBER
October 1 – December 22, 2023
Artists in Residence – Elisa Gomez, Breckenridge
Stephanie Mercado: The Seeds of Dreams Exhibition Discover the thought-provoking artistry of Stephanie Mercado in her exhibition, The Seeds of Dreams. Through a series of portraits, Mercado pays homage to the unwavering dedication and resilience of the Latine communities in Summit County. This exhibition, running from October 6 to November 26, is a celebration of workers' contributions and the power of art to shed light on hidden stories. Located at Old Masonic Hall in downtown Breckenridge, the exhibition is free to view during gallery hours. Visit breckcreate.org for more information. www.breckcreate.org
November 6 – 8, 2023
The Summit Foundation Philanthropy Awards
The 31st annual Summit Foundation Philanthropy Awards, in honor of National Philanthropy Day is an evening of inspiration not to be missed. The ceremony honors businesses, nonprofits, and people in eight categories, for their extraordinary commitment to our community. The goal of the award is to inspire and celebrate the Summit County culture of giving back by recognizing those who give of their time, talent, and treasure to make Summit County truly a special place to live. www.summitfoundation.org/events/philanthropy-awards-2020
November 10, 2023
Breckenridge Ski Resort Opens
As always opening is dependent upon weather! www.breckenridge.com
---
​
DECEMBER
December 2, 2023
Race of the Santas & The Lighting of Breckenridge
Breckenridge ups the ante on small-town holiday charm with the Lighting of Breckenridge and Race of the Santas. 
Event Highlights
Holiday Dog Parade
Race of the Santas
Children's Moose March
Countdown to tree lighting with Santa Claus
Holiday carolers & revelry
The first weekend of December kicks off a festive holiday scene in the streets of Breckenridge. Hundreds of Santa look-alikes will run down Main Street in a race to kick-off the holiday season. Hang out post-race to watch the town transform into a real-life holiday card thanks to more than 13,000 feet and 250,000 LED holiday lights. The iconic holiday lights in downtown Breckenridge are one of the most photographed sights during the snowy months and continue to shine and spread hope all winter long. www.gobreck.com
December 7 – 9, 2023
Ullr Fest, Breckenridge
Grab your Viking hats and celebrate all things winter at the 59th annual Ullr Fest, December 7-8, 2023. Breckenridge invites locals and visitors of all ages to praise Ullr, the Norse god of snow, in hopes of a powder-filled ski season. Show your devotion at the Main Street parade and become part of history at the longest Shotski® "unofficial" World Record breaking attempt. If you're in for a legendary party, this is one you won't want to miss!
Event Highlights:
Take part in the Ullr Parade down Main Street
Break the Breckenridge Distillery Shotski® "unofficial" World Record
Prove your dedication to snow at the Ullr Bonfire
https://gobreck.com/event/ullr-fest
December 9, 2023
Second Saturday, Breckenridge
Explore the Arts District campus on the second Saturday of each month from 10am to 1pm. Start your adventure at Old Masonic Hall and set off on a creative journey.
https://www.breckcreate.org/special-events/second-saturdays/
December 21, 2023
The Queen's Cartoonists Holiday Hurrah, Riverwalk Center – Breckenridge
Keenly aware of all things holiday-oriented and completely ridiculous, musical ensemble The Queen's Cartoonists have set out to find the best of the best (and best of the worst) holiday-related cartoons, films, and jazz. The show includes traditional holiday vocal numbers ("White Christmas", "Jingle Bells", you know… the regular stuff), paired with jazz arrangements and festive animated films. There's also a good amount of novelty and comedy (Spike Jones is due for a revival anytime now, we just know it!). https://breckcreate.org/events/the-queen-s-cartoonists-holiday-hurrah
December 21, 2023
The Sweet Lilies, Riverwalk Center – Breckenridge
The Sweet Lillies' music is, first and foremost, heartfelt and collaborative. Those defining traits are given life by the quartet of musicians who make up the Lillies, Julie Gussaroff, Becca Bisque, Dustin Rohleder and Jones Maynard. Together they have combined their individual strengths to deliver powerful narratives of life in song. With their newly formed lineup of guitar, viola, upright bass, drums and ethereal vocal harmonies that float like a dream, the Sweet Lillies' music has a hard hitting original flavor with a forward-looking eye. https://breckcreate.org/events/the-sweet-lillies
STAY TUNED! LOT'S OF SUMMER EVENTS ARE COMING UP!
---
For other Mountain Town community Festivals, Concerts, Music, and things to do in our Colorado mountain towns and ski resorts head to: www.mtntownmagazine.com/events-calendar
We are ALWAYS Updating these pages – STAY TUNED FOR MORE EVENTS & FESTIVAL DETAILS







Breck the Halls Home Page Ad
Vail Summit Orthopaedics and Neuro Investments Banner
Lindblom Groupe LIVE THE MOUNTAIN LIFE
KBYG - Know Before You Go Colorado
---
If you have an event and it isn't listed here, let us know and we will assist you in making your event visible on our monthly Colorado events calendar. Email us: mtntownmagazine@wpsu
Looking for a Women's Specific Event?