BreckCreate: Breckenridge Creative Arts
At a time when the arts struggle for funding in major cities, town and schools across America the Town of Breckenridge has impressively stepped up to make all disciplines a vital part of the community with BreckCreate: Breckenridge Creative Arts.
Established in 2014, Breckenridge Creative Arts was developed by the Town to support and promote arts, culture, and creative experiences throughout Breckenridge. The nonprofit organization is responsible for the successful management of a series of programs, facilities, and partnerships that collectively bring to life the cultural corridor in the heart of downtown Breckenridge. Breckenridge Creative Arts, also dubbed BreckCreate (kind of like RecCreate), or BCA, is headed by arts and festival veteran Robb Woulfe who moved to Breckenridge following a long and successful career as the Executive and Artistic Director of the internationally lauded Ann Arbor Summer Festival. As President and CEO of BreckCreate, he envisions the initiative as "making Breckenridge a world-leading creative destination."
Towards that purpose, Breckenridge Creative Arts has three main responsibilities, according to Woulfe. The first is to manage the town's cultural venues (including the 750-seat Riverwalk Center, a favorite for locals and visitors); the second, to provide additional programming for all of the town's venues to maximize assets throughout the year; and third, to serve as an umbrella and advocacy organization. In doing so, notes Woulfe, the non-profit works to grow and leverage artistic and creative resources throughout Breckenridge.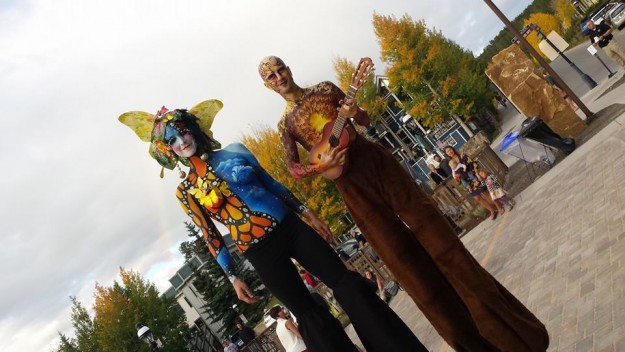 In 2015, Riverwalk Center saw a surge in programming and recognition, hosting such sold-out shows as Emmylou Harris and humorist David Sedaris. Already on the books for 2016 is an anticipated show by The Chris Robinson Brotherhood (CRB), featuring the former lead singer for The Black Crowes. Additionally, three major festivals – Fire Arts Festival, WAVE and the Breckenridge International Festival of Arts (BIFA) – are curated and produced by BreckCreate. 2017 full lineup is already chock full of great events and activities.
Most of the energy that drives Breckenridge Creative Arts in is curating ideas, spaces and talent that enables artistic visions and creative collaborations to flourish. Their multi-disciplinary work cuts across music, film, dance, spoken word, literary and visionary arts, education as well as the technology sector. By presenting a year- round schedule of performances, exhibitions, screenings, classes and workshops, BCA supports and serves artists, cultural enthusiasts, tourists and the community. Events are offered within the five cultural facilities overseen by BCA, including multiple studio workspaces on the new one-acre Arts District campus on just off Main Street. Many of the educational events, festivals and other community-based activities are either free or have a minimal charge, and are open to all.
A sampling of the ambitious January calendar includes a Chakra/ Energy Workshop, Glow-in-the-Dark Fitness, Still Life Boot Camp, Writing for Publications and BREW: Ideas + Creation Lab.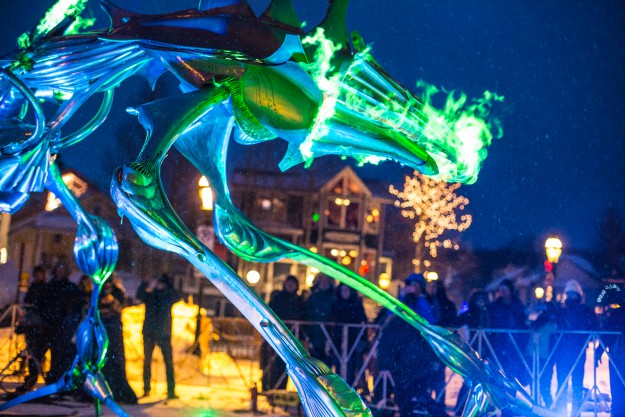 The highlight of the winter season is the Fire Arts Festival (FAF), programmed and scheduled to complement the hugely popular International Snow Sculpture Championships. With pyro performances, music and fire sculptures, FAF runs throughout the Breckenridge Arts District January 28-31. Festivals such as this are the hallmark of work done by BreckCreate. "Having been in the festival world for the majority of my career, I have an affinity to large-scale, multi-day celebrations that transform public spaces into hubs of performance, exhibition and other cultural activity, "explains Woulfe. "Since one of our key focus areas is eco-themed programs and place-based relevancy, we aim to produce unique experiences that celebrate art and nature."
The hope, he stresses, is that given the stunning location in the Rocky Mountain region, both visitors and residents will find an arts environment allowing them to exchange ideas, collaborate and find inspiration in unique places. Woulfe notes, "I believe these programs can help define a community's identity and engage people in public spaces to create a sense of place. Festivals can transform a location from everyday settings into temporary, public art spaces. For us, they are designed to promote community-building, place making and economic development in Breckenridge."
2016 saw the roll-out of WAVE: Light+Water+Sound in early June and the return of the remarkably attended and critically praised BIFA in mid-August which will return in 2017. According to Woulfe, such festivals not only present innovative and bold programming, but just as important, they engage the community as a creative partner, offering artistic experiences that showcase Breckenridge's global identity.
Upon its creation, Breckenridge Creative Arts established the mission to promote Breckenridge as a vibrant, year-round creative destination by developing inspiring collaborative experiences that attract visitors and enrich the lives of our citizens. As it enters its second full year of programming, it is clear that mission is being accomplished.
For all of there upcoming events check out this link: http://www.breckcreate.org/calendar/action~posterboard/cat_ids~5/
by Nancy Rebek
Photos by Liam Doran
~ MTN Town Magazine– We are Colorado's Mountain Town Magazine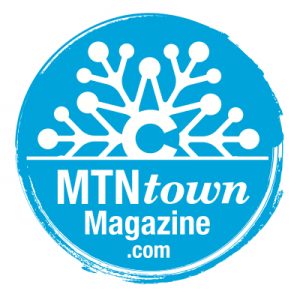 MTN Town Magazine Copyright © 2016 MTN Town Magazine all rights reserved.