Best Base Layer – Bamboo Thermics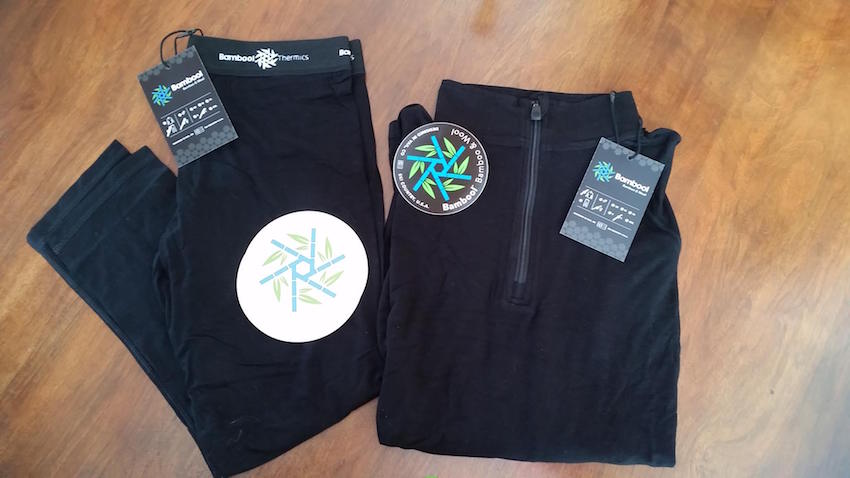 I have a "go to" base layer that just keeps on proving itself to me that is made by the Vail company, Bambool Thermics. we wrote about them last Fall in MTN Town Magazine. All of what I said below is still true: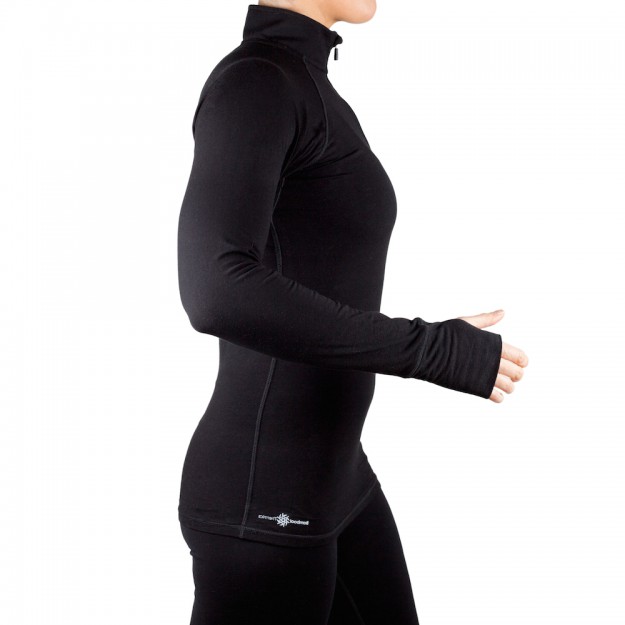 There is a new fabric that I had the opportunity to test drive this past winter season and through the summer months (as we know summer is not always sweltering at 10,000 ft. and a layer is necessary in the mornings and evenings at elevation). I am pleased to report that Bambool thermics came through with flying colors. I am particularly sensitive to wool as well as synthetic fabrics. Synthetic polyester blends that contain polypropylene or rayon have chaffed my skin more often than not and wool would often lead me to the constant need to itch during my outdoor adventures. I have found silk comfortable but often got baggy on me.
The idea of having a base layer is to allow moisture-wicking properties help transport perspiration away from our skin. This helps to reduce the risk of dramatic swings in body temperature. Such advantages are potentially life-saving in windy and cold conditions. The Vail based company Bambool has created a fabric blend of Merino Wool and Bamboo that does all of the above.
Bamboo is one of the fastest-growing plants in the world. It can survive in a variety of climates, is far more water-efficient than cotton, and its intricate root systems form a watershed to prevent soil erosion. Bamboo can be re-harvested with no damage to the surrounding environment, and it regenerates after being cut just like the grass in your own backyard. When a bamboo cane is cut down, it will regenerate and be ready for harvest again in as little as one year.
Merino is an economically influential breed of sheep originally from Turkey and central Spain. Now predominately found in Australia, Merino are skilled foragers and very adaptable to different climates and regions. They are regarded as having some of the finest and softest wool of any sheep. Because their wool never stops growing, Merino needs to be shorn at least once a year for their own health and safety. This means that Merino wool is a naturally renewable and self-sustaining textile.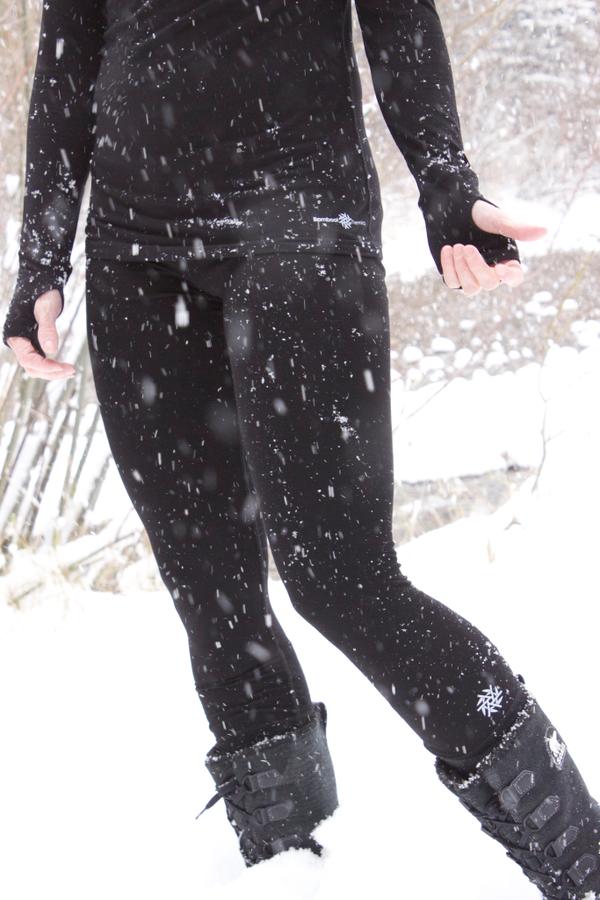 Bambool® combined the two to create a patent-pending blend of Bamboo and Merino Wool.  It is incredibly soft, moisture-wicking, insulating, and most importantly it is sourced from renewable fibers. Bambool is producing a simple line of base layers for men and women. Their products are designed in Vail and produced within the United States. I have been using the women's long sleeved zip top pull over and the base layer pant for the past 6 months.
During the winter months and spring skiing season, they kept me warm without feeling bulky under my clothing. On warm afternoons I could wear the shirt alone and still look sporty. During the summer I would wear them camping and Paddleboarding. In addition to their insulating qualities, they are also rated a UPF50+ so my skin is being protected in more ways than one.
There is no frill here, all of their garments are black so if your inner fashionista is worried about the Apres scene then you will still dazzle the crowd. Buy online:
MTN Town Magazine – We are Colorado's Mountain Town Magazine sending healing, joyful vibes to #NateStrong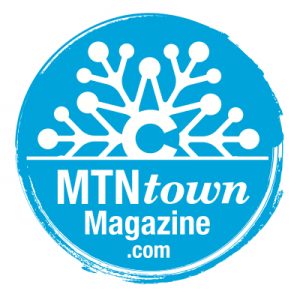 MTN Town Magazine Copyright © 2016 MTN Town Magazine all rights reserved.