Beaver Run Resort – Offering an amazing Breckenridge location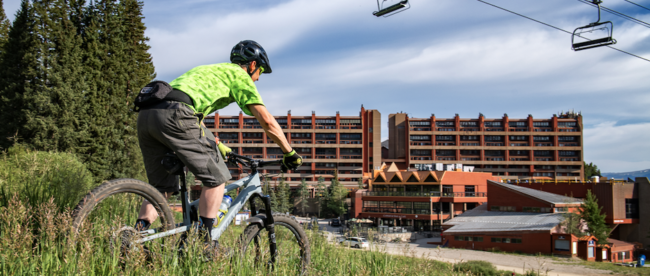 Location. Location. Location. Beaver Run Resort offers hike-in, hike-out, bike-in, bike-out, and when the snow starts flying, ski-in, ski-out accommodations. It is one of the best locations in all of Breckenridge to stay and play.
This resort property features independently owned units, professional staff, and hotel-style services and amenities. It is definitely not a typical hotel or a mom-and-pop managed rental property (like an Airbnb or VRBO). It is quite honestly the best of both worlds. I especially love gathering with friends for special events. A resort that offers so many amenities allows people to enjoy so many different spaces while they celebrate their gatherings.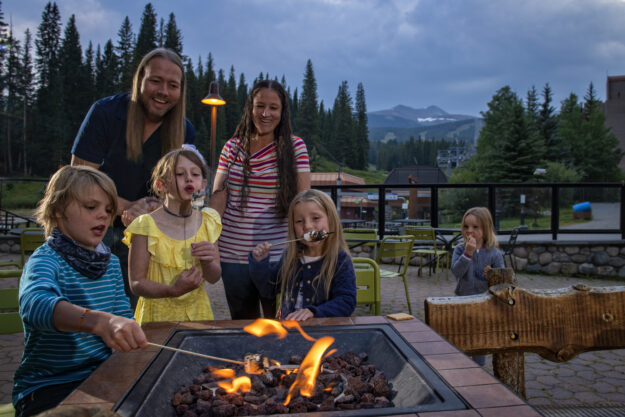 Beaver Run features 515 individually-owned slopeside guest accommodations – from hotel rooms, studios, one and two-bedroom condominiums to prominent executive and specialty suites, all with the convenience and luxury of hotel amenities and services, such as on-site dining, free WiFi, a resort spa, front desk concierge service, housekeeping, an arcade, and mini-golf, plus two pools and nine hot tubs. It is a fantastic spot to stay with a group of people and lovely for two to escape from the business of the world.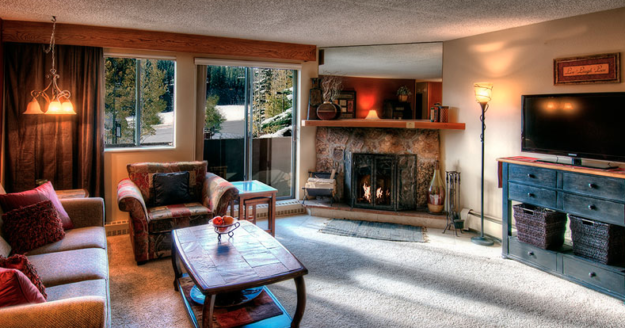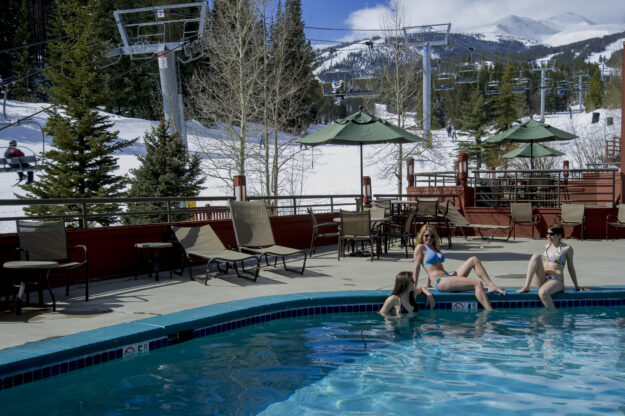 Beaver Run Resort's location in Breck is between the mountain and Main Street of Breckenridge. It is a leisurely stroll to Main Street, Ridge Street and Park Avenue where you will find exceptional shopping, dining, art, music, and world-class events. There is a shuttle to whisk you down and back up if you have spent the day playing hard too.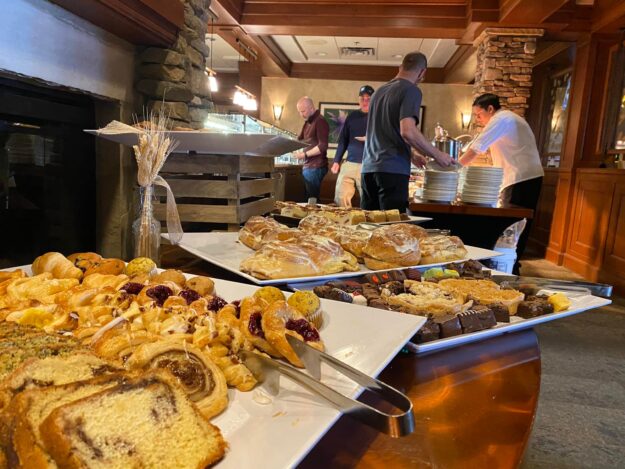 New, this summer and fall, the resort is offering fireside dining on their restaurant, Spencer's, patio along with live music every Friday and Saturday afternoon. Grab a cocktail, some apps, and enjoy mountain views at their daily happy hours on the Best Deck in Breck.
Spencer's restaurant allows you to feast with selections ranging from steaks grilled to perfection, light entrees, and chef-prepared specials. Serving Breakfast, Lunch, and Dinner stop in for some unique specials that the whole family will enjoy or head upstairs to the Skywalk Market for grab-and-go meals.
On-site bike rentals through Breck Sports make it easy to get out and immediately onto the trail. Coming early winter, when Breckenridge Ski Area opens, ski and snowboard rentals will have you out the door for first chair.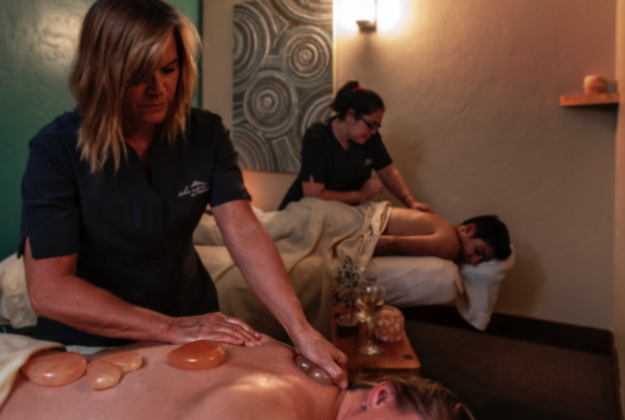 Sometimes getting away is about nothing but stepping back, relaxing and owing your body a little self care. The Spa at Beaver Run offers everything you need to help renew your mind, body and soul. Massages, Facials, Body Treatments, Foot Therapies and more.
In July, the Breckenridge Beer Fest returns! The Breckenridge Summer Beer Festival is one of the town's premier seasonal events. In September the Breckenridge Wine Festival will bring in unique and delicious wines from around the world.
Enjoy a weekend, week or months of playing outdoors and relaxing in one of Colorado's best experiential resorts, Beaver Run Resort.
by Holly Go Spritely
Learn more about Colorados' mountain towns and communities: www.mtntownmagazine.com/colorado-mountain-towns-guide/
Visit our Story Sponsor: Scott & Anne Lindblom Property Specialists

MTN Town Media Productions | Celebrating the Colorado mountain lifestyle
Copyright 2022 MTN Town Media Productions all rights reserved.