Art Walks, First Fridays, 2nd Saturdays in Colorado's MTN Towns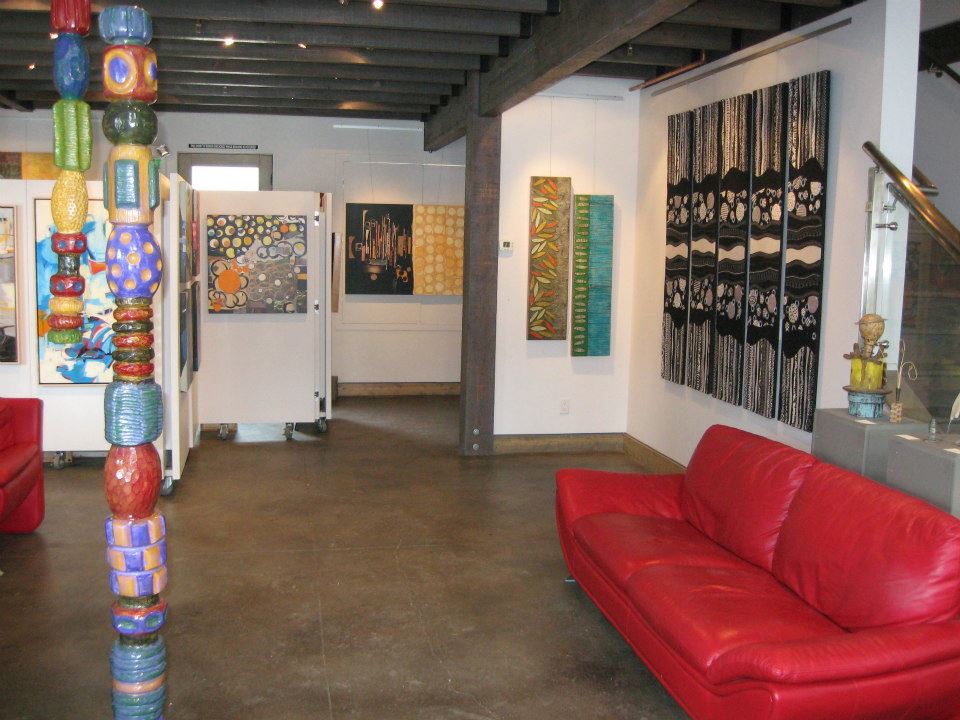 The art scene in Colorado's mountain towns and communities are vibrant and very alive! There are a ton of great tours and walks available.
In Vail try a FREE tour as part of the VAIL ART WALKS! The free weekly Wednesday Art Walks and tour of Vail Village are in full swing now until April 3rd. Meet a tour guide at 3:30pm each Wednesday afternoon at the Vail Village Visitor Information Center on the top level of the parking structure.
In Breckenridge their Second Saturday Gallery Walk is a nod to the First Fridays of the great art cities of the United States. This is a social and cultural event that showcases great art, and presents an opportunity to visit with and meet new people. This maturing art community features both traditional and modern art from both local, national and international artists. Stroll through their town and enjoy 10 galleries and all they have to offer on each Second Saturday Gallery walk.
Gunnison First Fridays Art Walk & Music, Various Galleries & Locations, Gunnison
Crested Butte has 11 Galleries opening their doors each month for the Artists of the West Elks Winter Art Walks: AWE Gallery, John Ingham Fine Art Gallery, Cleavage Candy Gallery, Tribal Designs Gallery, Paragon Gallery and more can be enjoyed January 31, February 28 and March 28 Check the link for further information: http://www.awearts.org/events/upcoming/art-walk
Telluride has their Telluride Art Walk FIRST THURSDAYS 5-8pm in downtown Telluride for art lovers, community and friends. Fifteen venues host receptions from 5pm-8pm to introduce their new exhibitions and artists.  A free Art Walk Map offers a self-guided tour that can be used at any time to find galleries that are open most days.  Maps are available at participating venues and at the Telluride Arts offices located in the Stronghouse Studios + Gallery at 283 South Fir Street. Check this link for more information: http://telluridearts.org/upcoming-events/telluride-art-walk/
Salida has an incredible array of Galleries.  Visit 20 Artist-Owned galleries in the Downtown Salida Art District!  Most galleries feature show openings or artist receptions from 12 to 7 on the FIRST FRIDAY of each month. Here is their website to familiarize yourself with their diverse galleries: http://salidaartists.com/first-friday-event/
Glenwood Springs Tour d'Art is held monthly on the second Friday of the calendar. Call 970-945-0809 for more information! http://www.visitglenwood.com/calendar
Aspen is a hub of art and culture activities with a multitude of offers each day of the week. This calendar is very helpful to making a plan that involves their many galleries and museums: http://www.aspenchamber.org/calendar-of-events/
Steamboat Springs offers a self guided art walk each First Friday of every month to foster appreciation of the visual arts in Steamboat Springs and support the growth of the local art community. Check this link for all of the participating members: http://www.steamboatspringsartwalk.com/
 Bundle up and get ready to check out all of Colorado's mountain town collections this winter!
~MTN Town Magazine
Photo Credits:
Teal Art Gallery, Featured Image
Artists of the West Elk, 2nd Photo
MtnTownViews.com is MTN Town Magazine's daily journal blogging about Colorado's mountain towns. Like them on Facebook and Follow on Twitter. Click the cover to read the Winter 2012-13 Issue.