Arapahoe Basin Opens for Winter 2017-18 Ski Season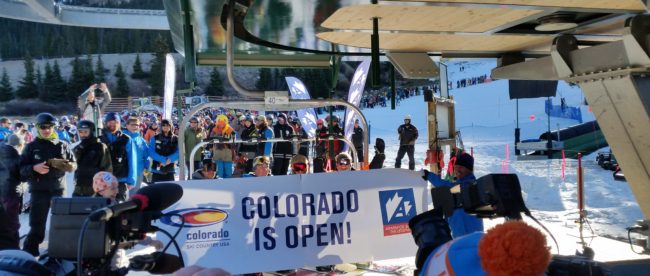 Every year there is a race to see who opens first across the nation and we are proud to report that Colorado has succeeded in winning the race with Arapahoe Basin loading up their chairlifts with die-hard Skiers and Snowboarders! The lines for the lift were packed with cheering enthusiasts both young and old!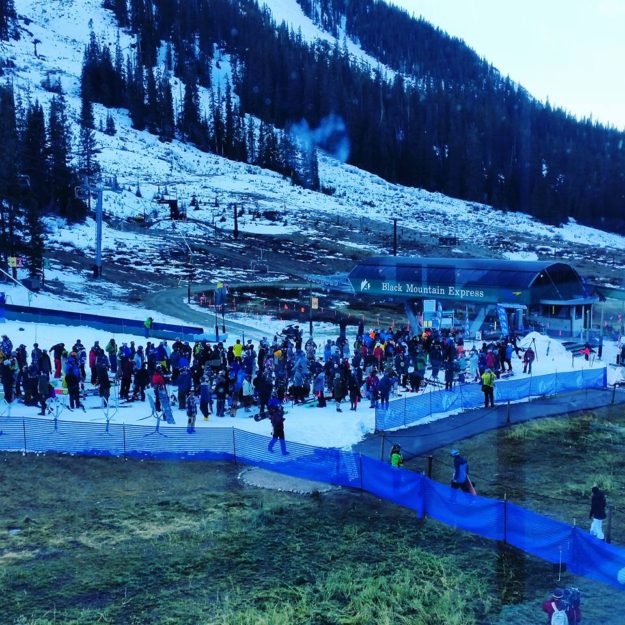 Mother Nature was kind providing moisture to get things kicked off. Thanks to two feet of natural snowfall in the month of October and an incredible start to snowmaking, Arapahoe Basin Ski Area opened its High Noon run to several thousand excited skiers and snowboarders today, Friday, October 13, 2017. The Black Mountain Express lift started turning at 9:00 a.m. and will run seven days a week into June, when the ski area is slated to close.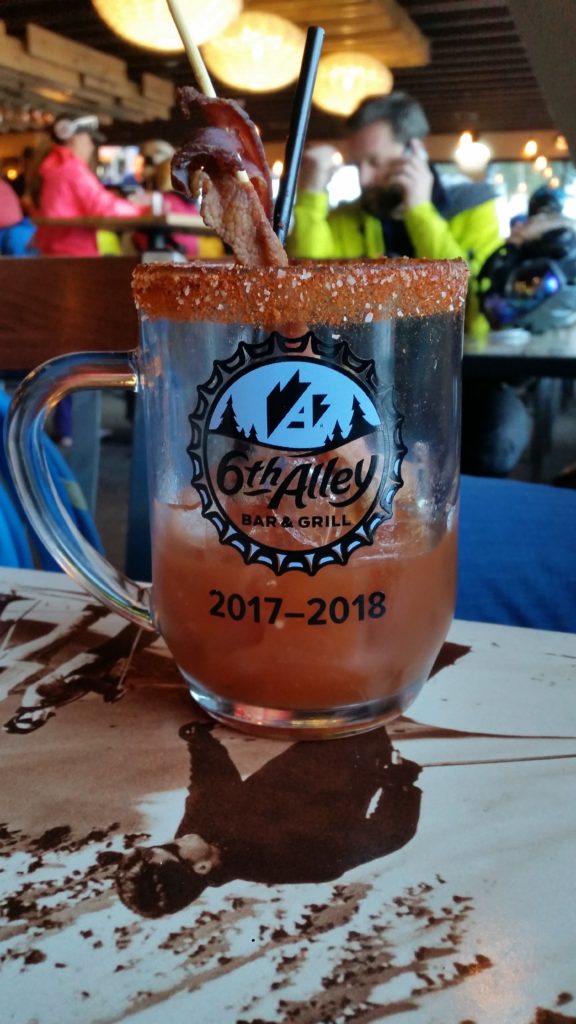 Not only was the line outside long, the line for the coveted Mug Club had folks waiting as Early as 4:30am and stretched throughout the Basin's Day Lodge. Now that is one dedicated group of revelers! There was a Badge of Honor all could wear supplied by Colorado SKi Country USA as well letting everyone know they skied on Opening Day!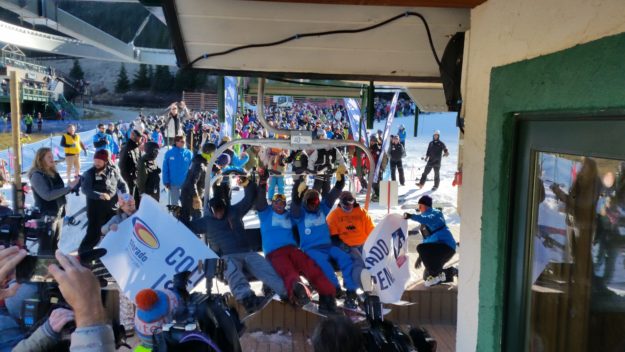 Arapahoe Basin boasts the longest ski season in Colorado and one of the earliest opening dates in North America. Snowmakers have already begun work on the next trail to open, Ramrod, and everyone is doing their snow dances in hopes that Mother Nature will bring the powder!
MTN Town Magazine | We are Colorado's Mountain Town Magazine
Copyright © 2017 MTN Town Magazine all rights reserved.