34th Annual Aspen Film Fest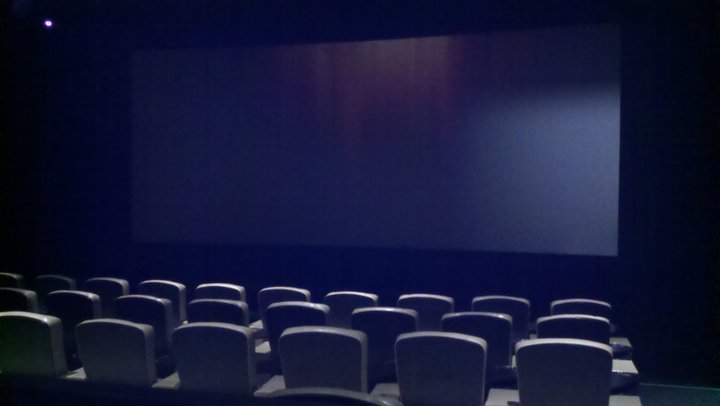 The official program for the 34th Aspen Filmfest, a six-day feast of film and fall color for movie lovers of all ages and inclinations has begun! Last nights opening feature spotlighted Wayne Blair's The Sapphires (10/2), following its successful and warmly received screenings at the Telluride and Toronto Film Festivals. Set in the late '60s and brimming with Motown hits, this effervescent portrait of Australia's answer to the Supremes is celebrated great music and triumph in the face of adversity. At the center of this true-life musical comedy four vivacious Koori women are discovered by a down-on-his-luck Irish talent scout, Dave (Chris O'Dowd, Bridesmaids). Based on the hit stage play by Tony Briggs, this debut featured  sparkling humor and heart.
Documentaries are a focus of the festival, showcasing titles such as Rising from Ashes (10/7), the journey of post-genocide Team Rwanda's young cyclists and narrated by Forest Whitaker; 2012 SXSW Film Festival Documentary Spotlight Audience Award Winner Brooklyn Castle (10/5 + 10/6), a look at an inner-city school where more than 65 percent of the students live below the poverty line but chess reigns supreme; Besa: The Promise (10/7), an emotionally powerful documentary on World War II Albanian Muslims who saved the lives of nearly 2,000 Jews; G-Dog (10/4), the story of a Jesuit priest behind Los Angeles-based Homeboy Industries, the country's largest most successful gang intervention and rehab program; and 2012 Tribeca Film Festival Best Documentary Feature The World Before Her (10/4 + 10/5), a contrasting look at the Miss India competition and Durga Vahini, a training camp for the women's wing of the Hindu fundamentalist movement.
A focus on French film is also present with titles including The Snows of Kilimanjaro (10/5 + 10/7), a gentle tale exploring the ethical and emotional adjustments of middle age set in a sparkling Marseilles; My Worst Nightmare (10/3 + 10/6), the hilarious new film from director Anne Fontaine (Coco Before Chanel); and The Day I Saw Your Heart (10/4 + 10/5), the story of a twentysomething struggling with commitment issues starring Mélanie Laurent (Inglourious Basterds).
Following jurying the 20th anniversary Aspen Shortsfest earlier this year, Aspen Film is honored to welcome back comedy writer Mike Reiss for "The Secrets of the Simpsons" (10/5) presented in partnership with the Writer's Guild Foundation. During his more than two decades of writing for "The Simpsons," he has won four Emmys and a Peabody Award. From facts and anecdotes to just plain gossip, Reiss will share an insider's view of America's longest-running scripted show. His presentation will include rare clips, as well as his cult cartoon creations "The Critic" and "Queer Duck."
"Aspen Filmfest continues to champion discovery as we share new voices and independent visions with an appreciative audience. Along with some terrific fall previews, we're delighted to present a strong slate of compelling documentaries and an eclectic array of features, including a wonderful French focus, that will offer curious film goers satisfying choices," says Laura Thielen, Artistic Director of Aspen Film.
Big name first features round out the program with titles including Quartet (10/6), Dustin Hoffman's directorial debut and poignant comedy about four opera singers preparing for an upcoming performance starring Maggie Smith, Billy Connolly, Tom Courtenay and Pauline Collin; and A Late Quartet (10/7), Yaron Zilberman's debut fiction feature and dramatically charged tale set in the world of classical music, which assembles a powerhouse cast: Christopher Walken, Philip Seymour Hoffman, Catherine Keener and Mark Ivanir.
Argo (10/7), which will close the 34th Aspen Filmfest, is based on true events and chronicles the life-or-death covert operation to rescue six Americans, which unfolded behind the scenes of the Iran hostage crisis – the truth of which was unknown by the public for decades. Academy Award® winner Ben Affleck (The Town, Good Will Hunting) directs and stars in the film, which is produced by Oscar® nominee Grant Heslov (Good Night, and Good Luck), Affleck, and Oscar® winner George Clooney (Syriana).
"This year's Filmfest is a wonderful blend of inspiring human interest documentaries and captivating features from around the globe. We're privileged to be working with the industry's most talented filmmakers to present such a diverse program," says Kip Hubbard, Executive Director of Aspen Film.
The full program and schedule is online at www.aspenfilm.org. Aspen Film REEL People member pre-sales begin September 12. Tickets for the general public go on sale September 17 and will be available at the Wheeler Opera House box office in-person or by phone (320 E Hyman Avenue; 970.920.5770) and through www.aspenshowtix.com. Tickets for Carbondale shows will also be available at the Blend Coffee Company in person (1150 Highway 133; 970.510.5048).
Tickets for weekday matinees are $12 (Aspen Film REEL People Members), $13 (General Admission), $10 (Student); evening and weekend shows are $12 (Aspen Film REEL People Members), $15 (General Admission), $10 (Student). The 34th Aspen Filmfest takes place October 2 – 7 at the Wheeler Opera House and Isis Theatre in Aspen and at the Crystal Theatre in Carbondale.
The weather is prepping for a turn to the colder and precipitous side. This is the perfect time for a film festival! Click the link for tickets and enjoy!  http://www.aspenfilm.org/
~MTN Town Magazine
PHOTO CREDITS: Aspen Film Fest
MtnTownViews.com is MTN Town Magazine's daily journal blogging about Colorado's mountain towns. Like them on Facebook and Follow on Twitter.
© 2012, MTN Town Magazine. All rights reserved. Republication, in part or entirety, requires permission.