Crested Butte – Gunnison Culinary Scene Does Not Disappoint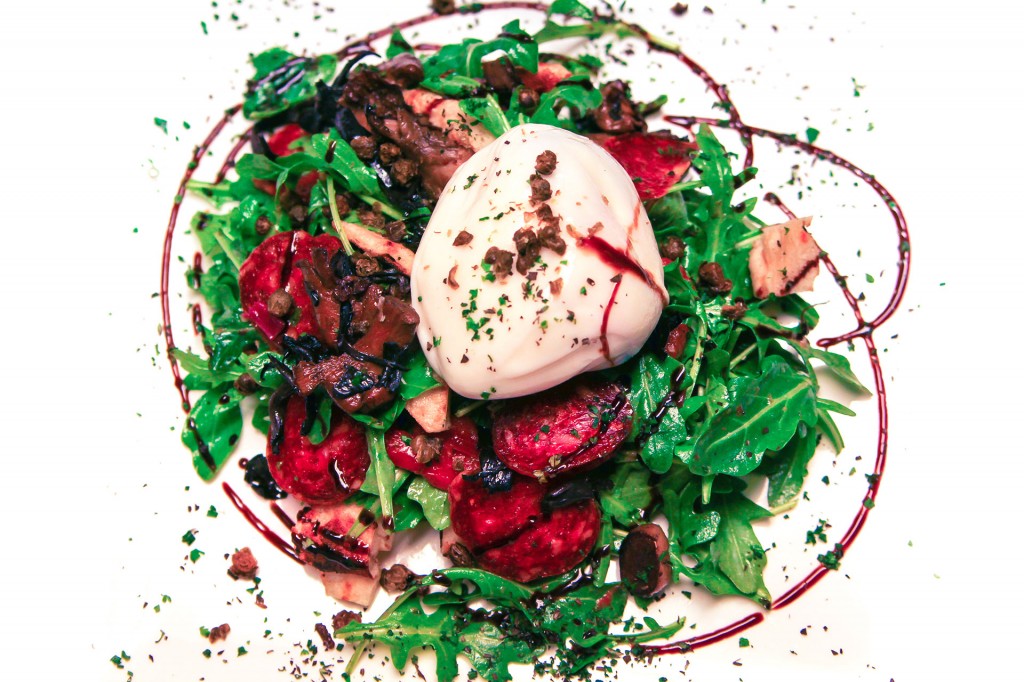 I don't find myself out of the mountain town scene very often but every once in awhile I find myself in the Denver area, this time I brought a bunch of teenagers to Elitch's. Their interest in having a mom tag along is decent but I would rather get a little work done and grab a bite to eat. The options are plentiful and pretty darn delicious here in D-Town which reminded me that we don't have it too shabby these days up at higher elevations. The Aspen Food & Wine event just closed down and we know that Vail too has some outstanding restaurateurs. The F&B scene has morphed over the years from stagnant burger and fry joints to unique eateries run by true culinary connoisseurs in each and every town above 6,500 feet.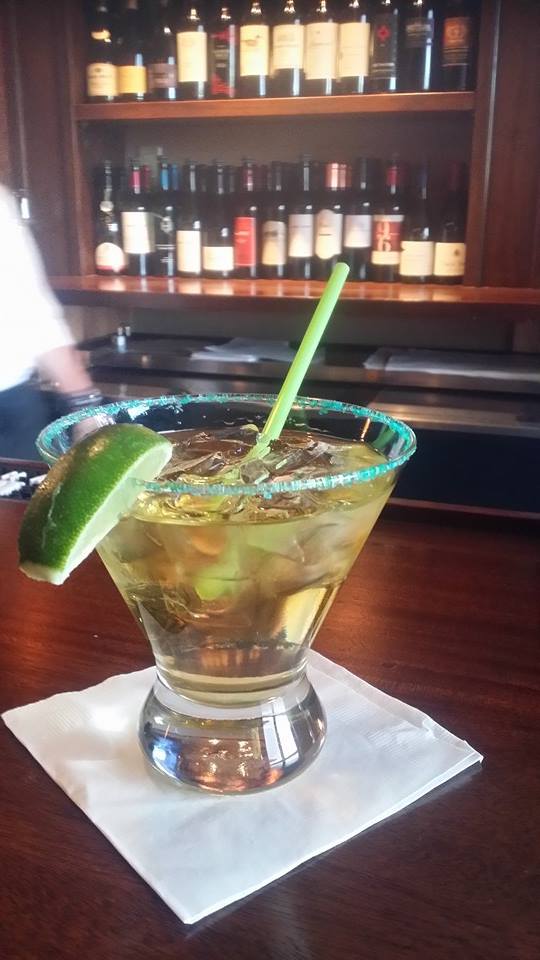 Enjoy the Blue Mesa Grill in Gunnison
Crested Butte and Gunnison are no exception to this encouraging statistic. There are several new culinary options in the valley, including a market that sells only local and Colorado items. Gunnison's newest restaurant is Blue Mesa Grill, located adjacent to the newly remodeled The Inn at Tomichi Village.  Chef Michael Vidals has created a menu featuring coastal-inspired seafood dishes, fresh sushi, mouthwatering steaks and in-house ground burgers complemented by a carefully selected wine list. The restaurant is open daily for dinner throughout the summer.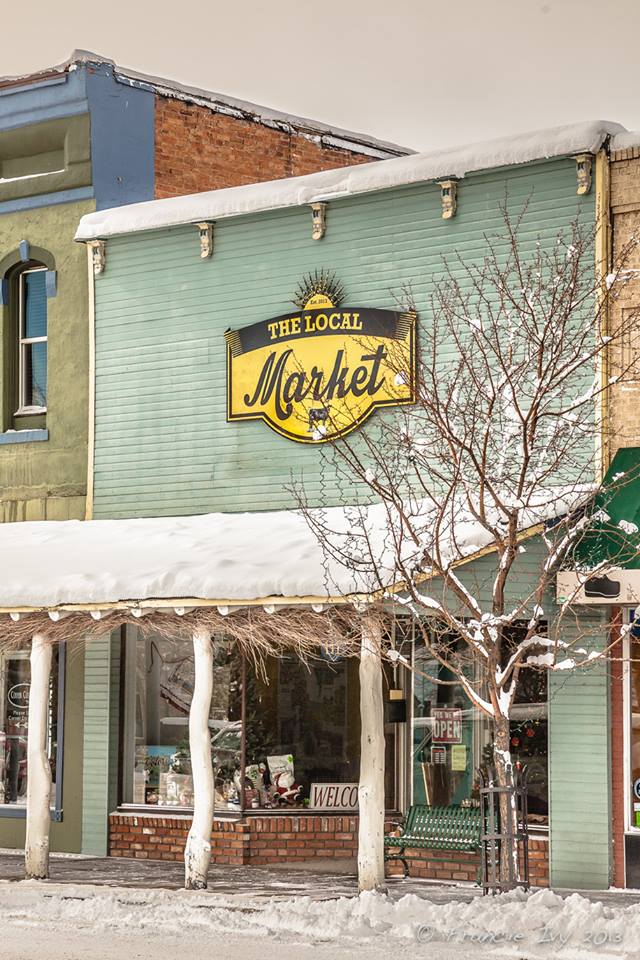 The Local Market in Gunnison
 Local rancher and former state representative Kathleen Curry opened The Local Market at 111 North Main St. in Gunnison last December.  The downtown store is focused entirely on local and Colorado products, including Tomichi Creek Natural Beef that is 100 percent grass-fed on her family's ranch, located east of Gunnison.  Examples of other Gunnison-Crested Butte businesses with products featured in the market include The Luna Bakery, Mountain Oven Organic Bakery, Mikey's Pizza, Big Kids Farm (eggs), Gunnison Razor Creek Ranch (potatoes), Leonard Farms (maple products), Mountain Maid Coffee, Raven's Essentials, Rose of Wellness, Third Bowl Homemade Ice Cream, Francie Ivy's Soaps and Jackson's Honest Chips.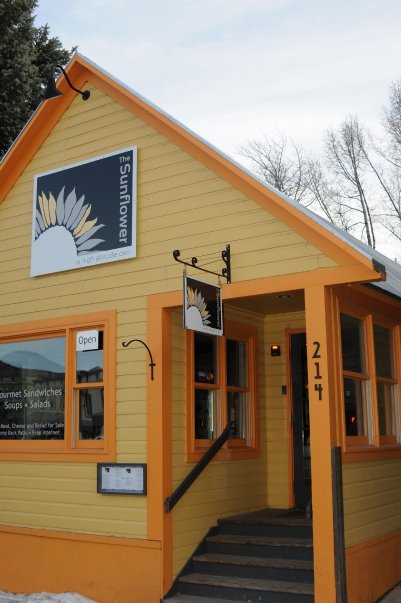 The Sunflower in Crested Butte
In Crested Butte, The Sunflower – A Communal Kitchen is a unique way for three culinary businesses/owners to share one dining space and kitchen at 214 Elk Ave.  The location that originally was only The Sunflower Deli has been renamed and now coffee and pastries are served in the morning, then transitions into the deli for lunch and then changes again to a farm-to-table dinner spot.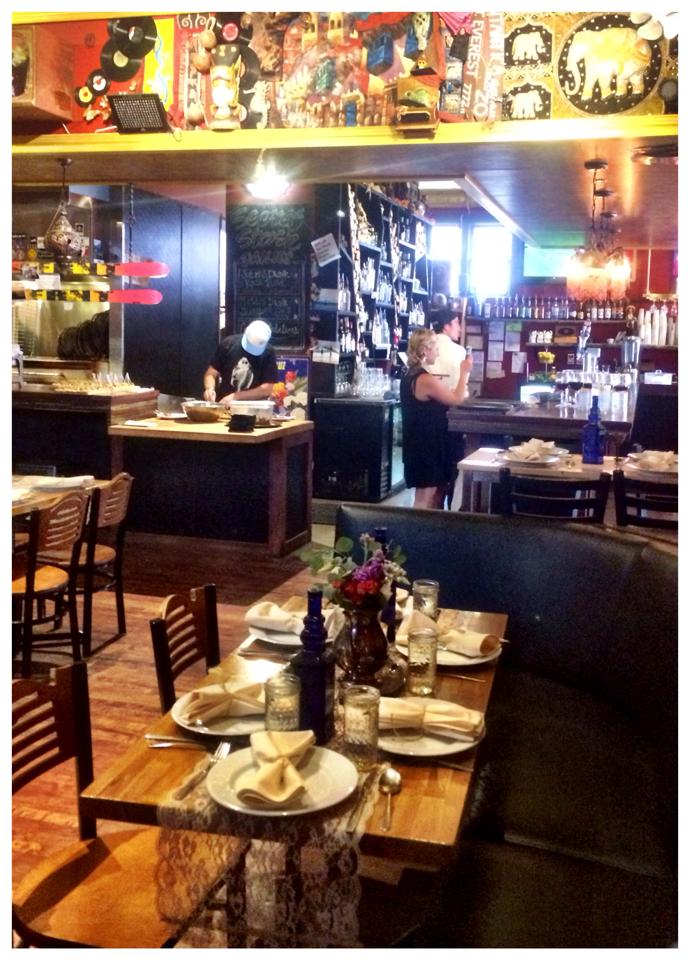 The Secret Stash In Crested Butte
Kyleena Falzone created a winner with The Secret Stash, which moved to a much larger space at 303 Elk Avenue in Crested Butte last summer. Falzone transitioned the downstairs LoBar into The Red Room Gallery, a funky yet classy space featuring creative northern Italian cuisine served as small dishes. Hand crafted cocktails and fine wines also are on the menu.  Two blocks away in the historic powerhouse building at 130 Elk Ave., BONEZ opened in June and specializes in tequila and tacos served in a great atmosphere.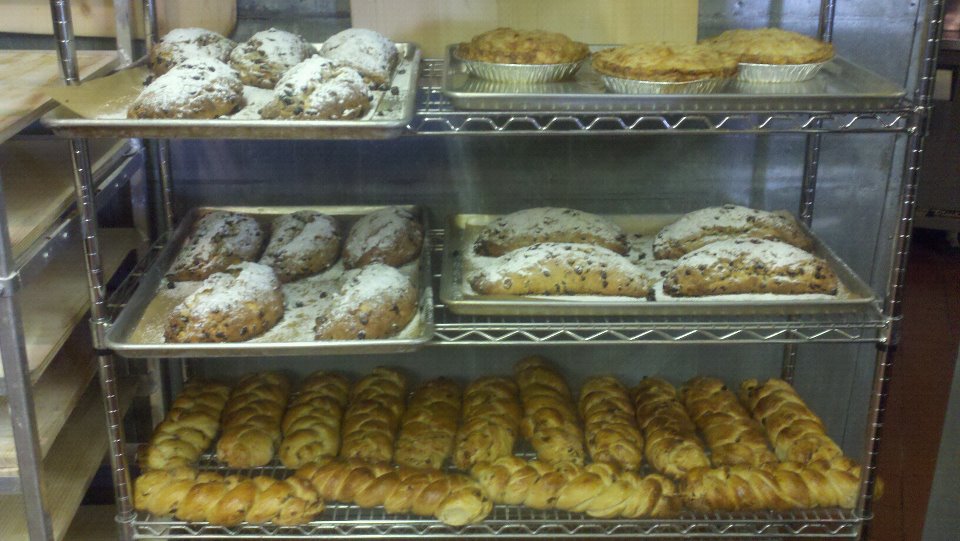 Delicious Breads by Mountain Oven
First Ascent Coffee Roasters, Mountain Oven Organic Bakery and Sol Space & Light have joined forces to open the Guild, a collaborative café located at 21 Elk Ave.  The Guild offers organic coffees, espresso, steampunk drinks, traditional and specialty sourdough breads, sweet and savory pastries, seasonal breakfast and lunch menus, a daily toast bar and weekend brunch menu.Mountain Oven stone-grinds whole-grain flours and uses natural leveners for optimal nutrition and flavor. All ingredients are organic and whenever possible are sourced from local producers, especially from farmers over Kebler Pass in the North Fork Valley.  First Ascent Coffee Roasters roasts a seasonal variety of coffees on-site, including single origin coffees.  In addition to espresso drinks, First Ascent offers brewed-to-order coffee using Western Colorado's first Alpha Dominche Steampunk coffee maker.  Locally manufactured furnishings, fixtures and unique artifacts by Sol Space & Light are artfully displayed, making the Guild an attractive space to gather.
We would be remiss to exclude the Microbreweries & Distilleries and their growing presence in the Gunnison Crested Butte foodie scene.Named Craft Distillery of the Year by the American Distilling Institute in 2013 and one of the Top 10 American Craft Rum Brands by The Spirit Business, Montanya Distillers produces two types of rum sold in their tasting room in downtown Crested Butte and 34 states.  The tasting room has a menu of extremely creative cocktails featuring rum as the only spirit, a tasty selection of appetizers and unique items for purchase, including rum confections.
The Eldo Brewery & Taproom, located on the second story of a downtown Crested Butte building and quickly identified by the sign "A Sunny Place for Shady People" has an outdoor deck overlooking Elk Avenue and has been serving up libations, food and live entertainment since 1998.  Beers are brewed using a small, seven-barrel system and sold by the glass, growler and keg.
Gunnison Brewery, located on Main Street in Gunnison, opened in 2003 and has been selling pub food, salads, burgers, sandwiches and creatively designed beer ever since.  Local ingredients are used to make beer whenever available, with a West Slope series of beers brewed in the fall featuring ingredients sourced within a 100-mile radius.  All beef and chicken served are natural and free-range from nearby Salida. The brewery's patio is a popular place to socialize during fair weather.
Bring the bike or running and hiking shoes to keep the #lbs off while you're visiting; you're going to need them! Delicious flavors will tempt you in these two colorful towns, indulge and enjoy Gunnison and Crested Butte.
~Mtn Town Views
Feature Image: Secret Stash, Panzanella Salad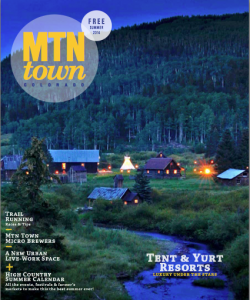 Mtn Town Views is MTN Town Magazine's  journal blogging about Colorado's mountain towns and resorts. Like us on Facebook and Follow onTwitter. Click the cover to read the Spring 2014 issue.© 2014 MTN Town Magazine. All rights reserved. Republication, in part or entirety, requires permission.