Bridget Law Elephant Revival

If you haven't had the opportunity to hear Bridget Law – Elephant Revival perform then I am sad to say you are missing out. If you have not heard her or the bands  music at all then I say take a break, click the link below and allow their beautiful melodies and unique folksy sound take you away while your reading this.
Video Courtesy of Elephant Revival
The band consists of five members, Bonnie Paine, Sage Cook, Dango Rose, Daniel Rodriguez and Bridget Law. All are incredibly talented with no one single member overshadowing the other. We chose to profile Bridget Law, their fiddle and octave fiddle musician, in this issue because of her Colorado roots. Bridget Law is a fifth generation Colorado native. She grew up in Denver and began her journey with the band in the mountain town of Nederland.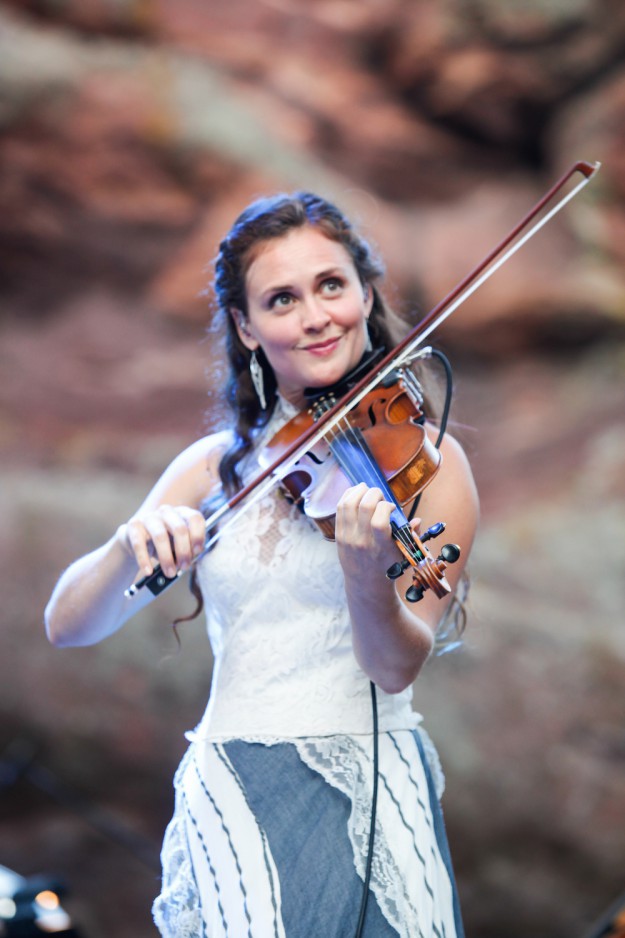 Photo Courtesy of Elephant Revival
Her identity as a fiddle player stretches much further back then the launch of Elephant Revival in 2004. Her history with music began as a young girl who, in the third grade, was introduced to the violin at the Denver Waldorf School. The connection to this instrument led to years of fiddle competitions, studying jazz in college, traveling to Scotland to learn Celtic music and following the bluegrass scene in Boulder County.
I don't necessarily understand all of the terms for the style of music the media says the band plays but I can tell you her fiddle playing speaks to my heart. She can evoke the emotion of happiness, joy and celebration as well as sorrow and loss with her gracefully held bow on the powerful strings of her fiddle. I hear both Celtic vibes and folksy bluegrass as well, skills learned through years of learning and studying her passion in high school and college. In addition to formal training and her travels to Scotland to learn Celtic music, she has participated for years in fiddle competitions which has helped to keep her skills sharp. When you do what you love it always shines through and Bridget Law is a shining soul both on and off the stage.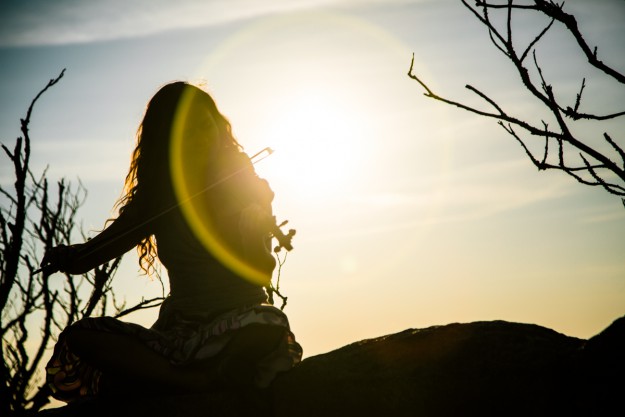 Photo Courtesy of Bridget Law
One of the wonderful things about Bridget is her approachability. She is not one to perform and then head back to the bus. You will see Bridget out amongst the crowd enjoying other musical performances at the music festivals she is involved in. Bridget is more than willing to have a photo taken with an adoring fan. She has become very involved in the mountain town music scene and loves the fun characters she has become friends with at a variety of music venues including State Bridge in Bond, Rancho del Rio and other Vail Valley stages.
Law is a part of the energetic experience that Elephant Revival creates with their music. The resonance of her fiddle playing along with vocals and the other band member's instruments helps to convey the songs meaning and will draw you into a higher emotional level. Her performances don't stop with the band. She has performed as a guest musician with
notable bands like Fruition, the Shook Twins, Xerephine, Everyone Orchestra, Sea Stars, Tierro, and Bonfire Dub. A more recent and incredible experience was being the opener for Gregory Alan Isakov with the Colorado Symphony and headliner, DeVotchka with the Colorado Symphony.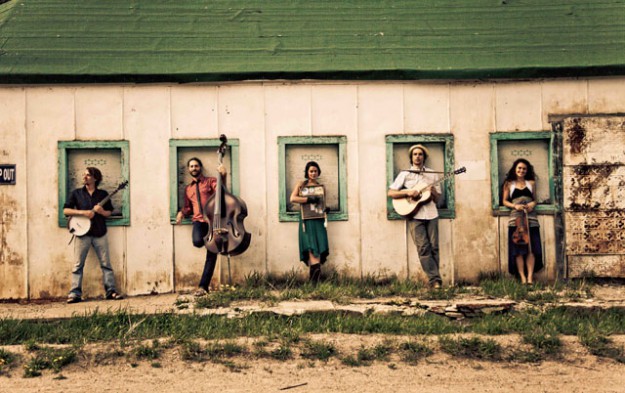 Photo Courtesy of Elephant Revival
Law feels the band has matured and as they get older and wiser they are having more fun and less stress. Their music is bringing more joy to themselves and their fans. Bridget just got back from the South East, a place they haven't toured often; it was their 3rd tour which sold out at every location. This was reaffirming to her and she said it was nice to see that people are loving their music out there too. A venue owner in Fayetteville, Arkansas was amazed at the crowd they attracted because the audience were people of all demographics.
Their crowd is ageless and she loves that. To her she feels it is bringing back the celebratory experience of music that you can share with family and friends. I mentioned how I love that the band has no front person. Bridget said the band all had a shared vision that they would be in a group that celebrated all of the members to help keep the ego out of the music. Their music humbles them, because they feel it is a gift given to them to share with others. She believes that is why Elephant Revival's crowds are so relaxed and everyone is so kind.
Social consciousness and the support of nonprofits are very important to Law and has been a no brainer for the band. Elephant Revival has the ability to communicate a message to large audiences and are serious environmentalists; they take all the small steps they can to make a difference in the world. They allow non-profits to find them and are very willing to work with them, like Campout for the Cause. The nonprofits the festivals support helps raise people's consciousness, which in turn raises support for the nonprofits.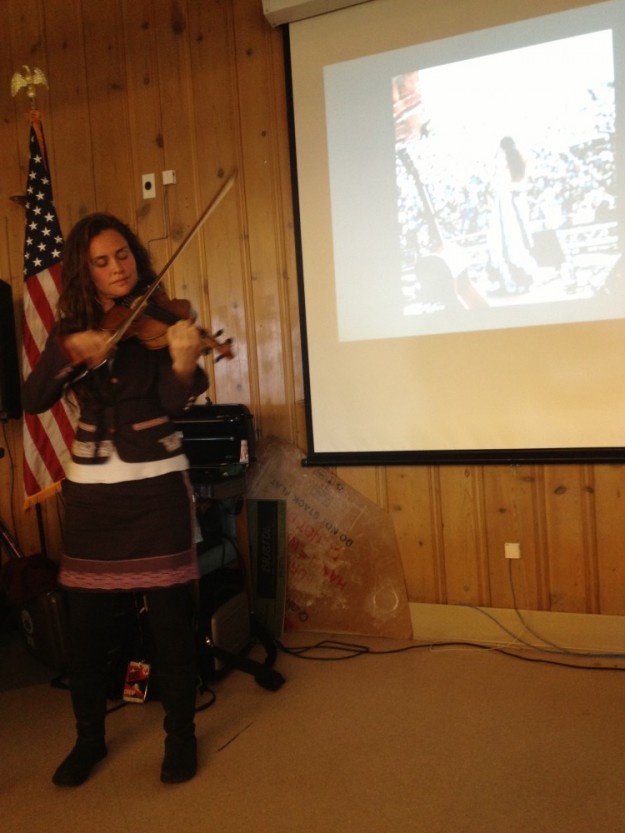 Photo Courtesy of CAYI
It was fun watching her support Chris Anthony's Youth Initiative fundraiser at the Blue Bird Theater this past fall. She told me about a day she spent with CAYI at Denver Children's Home for kids ages 6-16 from really troubled homes. Bridget was blown away as she watched the response to Chris's presentation. When it was time for her presentation she told the story of how Elephant Revival got their name. The name was chosen out of empathy for a pair of zoo pachyderms who, upon being separated after 16 years, died on the same day. At the end of the presentation, Bridget then played the fiddle. After the performance one child described to her how her music had taken the grief of the elephants and changed it into something that made him feel good instead of sad. She was astounded and loved how this child was able to feel how the music transformed grief to joy and retained that message.
I asked one of those "women's magazine" questions about what she does on her down time and discovered that Bridget is really happy and in love. She has found someone with whom she deeply connects to and loves sharing her time with him. This fabulous man also has a five year old and she is finding that being home with them playing dinosaurs and music together is her favorite way to enjoy that down time. Coming home after weeks away and being home is grounding and that is exactly where she wants to be.
~MTN Town Magazine
Photo Credits: Jason Lombard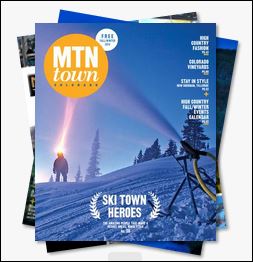 MTN Town Magazine Copyright © 2015 | MTN Town Magazine all rights reserved. All editorial and images are property of MTN Town Magazine and require permission for use and re-publication.