Vail International Dance Festival Line-Up Expands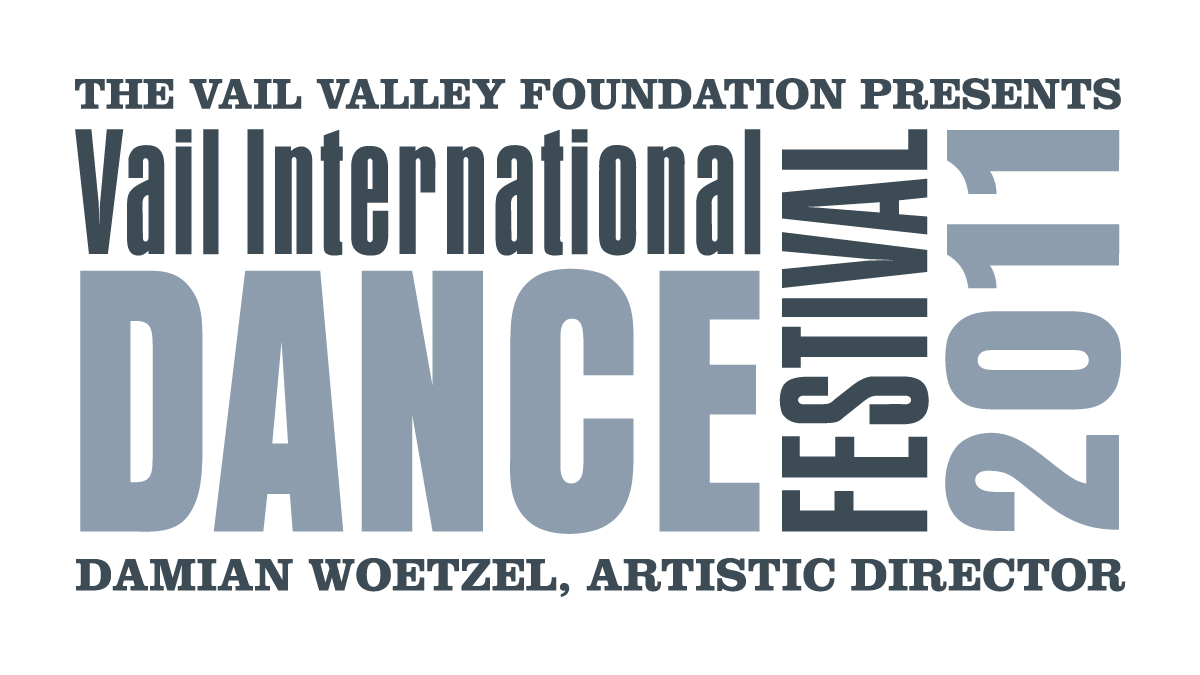 Artists Added to Ballroom Spectacular & Dance TV
Several new artists have been added to the 2011 Vail International Dance Festival lineup, scheduled for July 31 to August 13. Additional dancers were announced for two performances, audience favorite Ballroom Spectacular and the inaugural DanceTV.
Internationally-acclaimed Argentinian Tango dancer Natalia Hills will direct Ballroom Spectacular, featuring ballroom champio
ns and stars on Sunday, August 7. Recently added to the cabaret-style evening are dancers Alvaro Salas (dancing with Ms. Hills), Max Pitruzzella & Annie Trudeau and Liana Churilova & Emmanuel Pierre-Antoine.
Dancer, teacher and choreographer Alvaro Salas began his tango career in 1989, he is in constant demand at worldwide festivals and has choreographed for both film and television. Salas will partner with Natalia Hills for the one-of-a-kind evening that showcases ballroom dance styles from around the world.
Max Pitruzzella and Annie Trudeau are an energetic and innovative swing dancing couple. Based in Montreal, they teach and choreograph swing dancing and are also active on the dance completion circuit and have won the last three International Lindy Hop Championships. World renowned, they get invited around the globe and share their passion of swing dancing.
In their short partnership, Liana Churilova and Emmanuel Pierre-Antoine have taken the North American competitive and show arenas by storm. This year alone, they have won the prestigious La Classique de Quebec in Canada, the Florida Superstars DanceSport Championships, the Philadelphia Dance Festival and several Arthur Murray Dance-O-Rama competitions in Las Vegas, New Orleans and Miami. Emmanuel's success has also garnered him appearances on PBS' "America's Ballroom Challenge and ABC's "Dancing With The Stars."
The 2011 Vail International [youtube=http://www.youtube.com/watch?v=mKBO6TqPFXU&feature=player_embedded]Dance Festival will close on Saturday, August 13 with a new program titled Dance TV, celebrating the popularity and success of dance on the small screen. Recently added to this first-time program are dancer Lauren Froderman and hip-hop dance group Quest Crew.
Lauren Froderman is the winner from Season 7 of Fox TV's hit show "So You Think You Can Dance." Originally from Arizona, Lauren has been dancing since the age of 3 and has trained in jazz, ballet and contemporary dance styles. Since wining "So You Think You Can Dance," Lauren has continued dancing in different media outlets, from music videos to television shows.
Quest Crew was named MTV's "America's Best Dance Crew" on Season 3. They have also appeared on "American Idol," "So You Think You Can Dance," the motion picture "Alvin and The Chipmunks 2: The Squeakquel" and dozens of television, music video and stage performances throughout the United States. Quest Crew's performances mix high-flying, eye-popping tricks and innovative choreography with each member's personality. Each dancer in Quest Crew has a specialty and brings a unique style to every performance.
The 2011 Vail International Dance Festival will take place July 31 through August 13 at the Gerald R. Ford Amphitheater in Vail and Vilar Performing Arts Center in Beaver Creek, while community events will be held in streets and villages throughout the Vail Valley. Under the leadership of Artistic Director and former New York City Ballet Principal Dancer Damian Woetzel, the 2011 Vail International Dance Festival will host a total of 17 performances.
[youtube=http://www.youtube.com/watch?v=ePTnm9ZT6pU&feature=player_embedded]
Tickets are priced from $11 to $90 and available online at www.vaildance.org or via phone at 888-920-ARTS(2787). Follow the Festival on Twitter @VailDance and on Facebook at Vail International Dance Festival for schedule updates, additions and features. The Vail International Dance Festival is a project of the Vail Valley Foundation.
2011 Vail International Dance Festival
Opening Night
New York City Ballet Moves
Sunday, July 31, 2011 7:30pm
Gerald R. Ford Amphitheater, Vail
$20/60/80
21st Century Moves
New York City Ballet Moves
Monday, August 1, 2011 7:30pm
Gerald R. Ford Amphitheater, Vail
$20/55/75
UpClose: The Male Dancer by Balanchine
New York City Ballet Moves
Tuesday, August 2, 2011 7:30pm
Vilar Performing Arts Center, Beaver Creek
$45/55
Mark Morris Dance Group
30th Anniversary Celebration
Wednesday, August 3 7:30pm
Gerald R. Ford Amphitheater, Vail
$20/55/75
International Evenings of Dance I
Friday, August 5, 2011 7:30pm
Gerald R. Ford Amphitheater, Vail
$20/70/90
International Evenings of Dance I
Saturday, August 6, 2011 7:30pm
Gerald R. Ford Amphitheater, Vail
$20/70/90
Ballroom Spectacular
Sunday, August 7, 2011 7:30pm
Gerald R. Ford Amphitheater, Vail
$20/60/80
UpClose: Premieres
Monday, August 8, 2011 7:30pm
Vilar Performing Arts Center, Beaver Creek
$45/55/75
Dance for $20.11
Tuesday, August 9, 2011 7:30pm
Gerald R. Ford Amphitheater, Vail
$11/20.11 (tickets on sale 6/1/11)
Trey McIntyre Project
Friday, August 12, 2011 7:30pm
Gerald R. Ford Amphitheater, Vail
$20/60/80
Dance TV
Saturday, August 13, 2011 7:30pm
Gerald R. Ford Amphitheater, Vail
$20/55/75