U.S. Telemark Team wrap up World Cup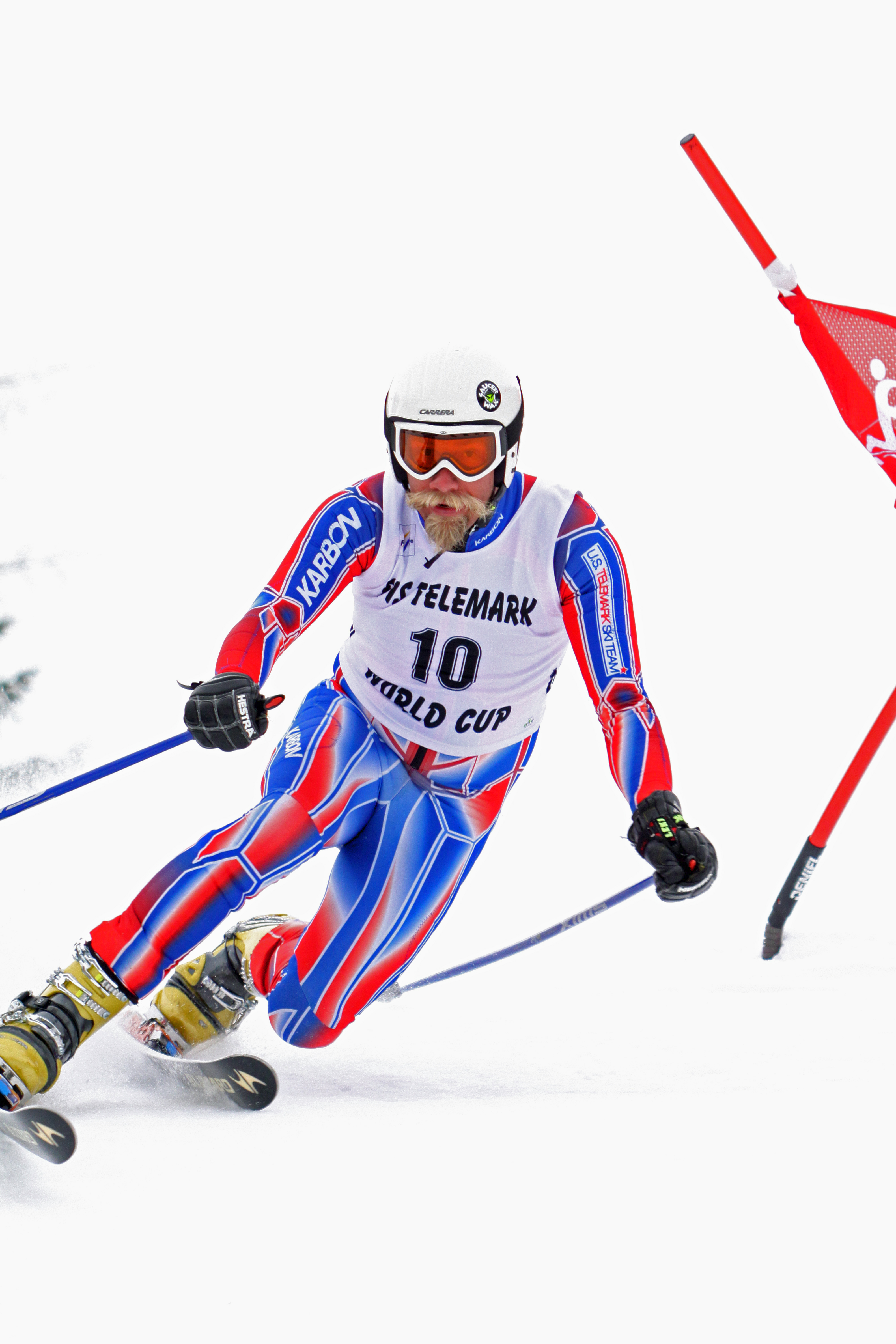 American telemark racers wrapped up their international season with some top-notch results at the World Cup telemark finals and world championships in Norway, with veteran Shane Anderson picking up a couple of ninth-place finishes against a field of the world's best.
Anderson, who plans to retire from World Cup racing following this season, spent the winter in Europe living, training and racing along with team member Cory Snyder. Their goal was to compete in every World Cup race. Anderson said he will leave telemark racing with no regrets.
Following his top-ten finishes, Anderson said in his understated way, "Pretty good day." His results throughout the season were consistently in the top 15 and he concluded the season in fourteenth place overall.
American skiers also did well in the Junior World Championships, also held in Norway. Sixteen year old Madi McKinstry of Steamboat Springs finished in third place in the Giant Slalom event and also brought home a bronze medal as the third place overall Junior World Champion.
U.S. skier Madi McKinstry scored some podium spots at the junior world telemark races in Norway. PHOTO COURTESY U.S. TELEMARK ASSOCIATION.
"This is a terrific accomplishment and shows the dedication and training that Madi has given her sport"  said Russ Hobbs, President of the US Telemark Ski Association.  It has been fun to watch Madi's development over the last several years and to see her reach this point."
Other juniors competing were Zoë Taylor and Jeffrey Gay of Steamboat Springs and Cory Snyder of Franconia, New Hampshire. These teen racers also competed on the World Cup circuit with good results. Madi McKinstry consistently placed in the top 15 in the women's field, with an 11th place as her top result in Norway.
Fifteen year old Zoë Taylor's best finish was a 13th place in the ladies giant slalom at Hafjell which was also a fifth place in the junior division. Jeffrey Gay's best finish was 18th in the men's Giant Slalom in Hafjell, for was a seventh place in the Junior division.
Gay consistently placed in the top 30 in each of the 6 Norway races. Cory Snyder pushed his limits at every race of the World Cup circuit, with some spectacular finishes — and also some spectacular crashes. His approach paid off in several races, with a 10th place finish in the Giant Slalom at the World Championships in Rjukan and a 13th place finish in the men's Giant Slalom at Hafjell, which was a 4th place finish in the Junior division.
At the other end of the age spectrum, Charlie Dresen returned to the US National Team at age 47,  two years  after taking several years off for work and family.  resen juggles responsibilities as a Realtor, husband, and father and as one of the telemark coaches in Steamboat Springs.  His top finish was a 16th in the Ccassic event at Hafjell.
Other veteran team members included Erika Walters of Steamboat Springs and Drew Hauser of Dillon, who both took time away from their university studies to compete in Norway. With little time for training, Walters' finished in in the top 20 in her events, while Hauser's placed in the top 45.
Relative newcomers to World Cup racing included Cole Schneider and Maggie Doherty of Whitefish, Montana, Tommy Gogolen, of Breckenridge, and Garrett Long of Riverside, Connecticut, and currently at the U.S. Naval Academy.  These racers all showed tremendous improvement over the course of the championship series. Gogolen finished 28th and Long in 38th in the sprint classic contest.
By Summit Voice – SUMMIT COUNTY