The Summit Foundation and The Anschutz Foundation Fund Basic Needs in Mountain Towns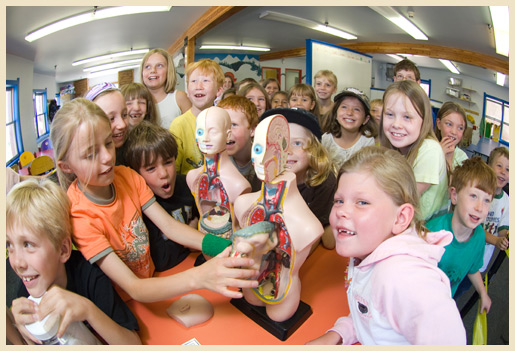 Through a grant from The Anschutz Foundation, The Summit Foundation has awarded $100,000 in grants to seven nonprofit organizations in Summit, west Grand, Lake and Park Counties to provide food, rental and shelter assistance; utility/energy assistance; health care; counseling; and emergency basic need services.  The intent of the grant from The Anschutz Foundation and the subsequent nonprofit awards is to assist individuals, children and families with basic needs as they encounter difficult financial situations.
"The effect of a down economy in the mountain region has caused and will continue to cause financial difficulties for many in our communities," noted Lee Zimmerman, Executive Director of The Summit Foundation.  In Summit County, these financial distributions will assist all of the county food banks, social service providers, health care programs and counseling programs.
Organizations receiving funding are Family and Intercultural Resource Center (FIRC), Summit Community Care Clinic, Advocates for Victims of Assault, Mountain Family Center (Kremmling), Grand County Rural Health Network, Lake County Advocates, and Park County Senior Coalition.
Through the award to the Family and Intercultural Resource Center includes assistance provided through FIRC, Dillon Community Church, Summit County Social Services, the Church of Christ (Frisco), Father Dyer Church Food Bank and Lord of the Mountains Church.  The award to the Park County Senior Coalition includes assistance provided through the Salvation Army of Park County and south Park County food banks and Rocky Mountain Rural Health.
In 2010, The Summit Foundation distributed more than $1,181,000 in grants to 80 nonprofit organizations and nearly $142,000 in scholarships to 64 high school graduates in Summit County and neighboring communities.  The Summit Foundation made a special initiative grant in partnership with Summit School District, Colorado Mountain College and the University of Colorado- Boulder, Vail Resorts Echo and a donor advised fund to continue the pre-collegiate program that encourages first generation students to stay in school and pursue post-secondary education.  These awards and others have raised the distributions by The Summit Foundation to more than $13.1 million over the past 26 years.  The generous contribution of transferable ski privileges from Vail Resorts, Arapahoe Basin Ski Area and Copper Mountain Resort and the funds raised from these medallions has provided significant contributions toward these grant and scholarship distributions in our community.
The Summit Foundation is currently accepting grant requests from nonprofit organizations in Summit, Grand, Lake and Park Counties.  The Spring 2011 grant application is available on The Summit Foundation website www.summitfoundation.org and the application submission deadline is Friday, April 8, 2011.
For more information contact:  Lee Zimmerman, The Summit Foundation (970) 453-5970 tsfdirector@summitfoundation.org