Telluride Scene – Closing Time with TellurideNewb!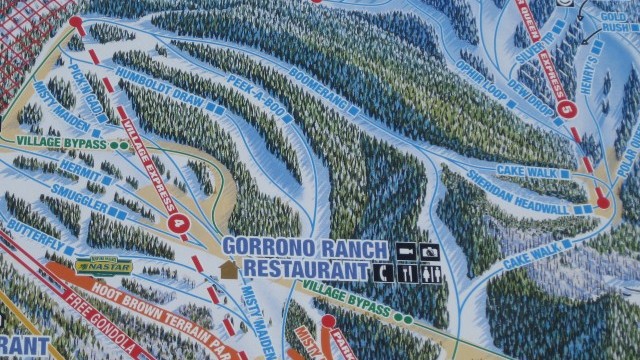 [vimeo http://vimeo.com/21997560]
The desired norm for any closing day is warm weather and blue-bird skies. Nothing beats finishing off the season than with slushy bumps, short sleeves and a forearm tan. But as seen on Sunday, one key word easily sums up the
weather
for this winter season in Telluride: unpredictable.
The day prior to the resort's last day couldn't have been any sunnier. Closing day for the 2010-2011 season, however, was the exact opposite: cold, windy and puking snow. Visibility was at an all time low, the winds were howling, lifts had delayed openings and worst of all, the on-mountain party was nowhere to be found, since its normal location – the Hoot Brown Hut in Prospect Bowl –  had been roped off.
Yet, even though the first run ranked among the worst of the year, the day improved as fast as the snow accumulation. Before we knew it, April 3, 2011 had become one of the best and most memorable closing days of our lives. On top of that, we managed to find ourselves in the thick of the relocated, on-mountain party at the end of the day – an added bonus.
All in all, there was truly no better way to say farewell to an epic first season in Telluride. And although the resort may be closed, exchanging our skis for mountain bikes is the last thing on our minds. Spring skiing will continue to be our top priority, at least for another 6 weeks or so.
Song: "Closing Time" by Semisonic