It's Not Over…Aspen Mountain Powder Tours Still in Operation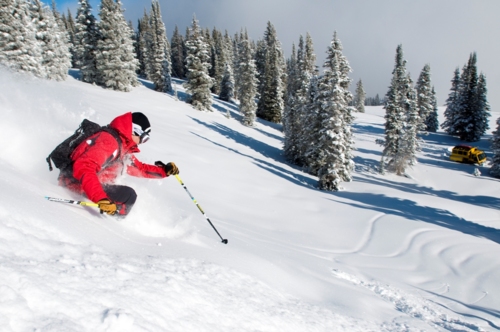 Since the powder keeps falling their is some great news for all of us up here in the high country…the season is not quite over!  Aspen Mountain Powder Tours has decided to continue operations indefinitely due to the excellent snow conditions. Nine fresh inches of snow felling today in Aspen/Snowmass and more is predicted throughout the week.
A day with Aspen Mountain Powder Tours includes a full day of cat skiing on either the backside and/or frontside of Aspen Mountain and a delicious lunch.
Pricing starts at $200 per person and goes up to $289 based on how many people are in each group.  A minimum of six per group is requested.
The following phone number will have a recording of current conditions and a weather forecast. Guests can leave a message or send an email with any interest and expect a phone call back between 3 – 5 p.m. each afternoon.  Powder Tours can be contacted at (970) 920-0720 or powdertours@aspensnowmass.com.
Get those turns in while you still can! Hope to see you up there.  – Meredith