Great Music! Grand Outdoors! Winter Park-Fraser Valley Summer Lineup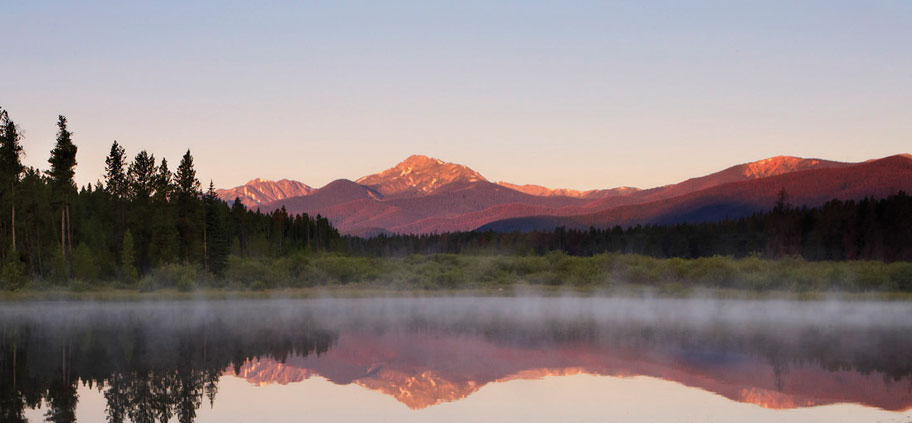 What's the perfect accompaniment to Colorado summer?  Great music in the grand outdoors.  Don't miss this season's incredible lineup of music events in Winter Park-Fraser Valley. 
Thursdays, June 23-Aug. 11: High-Note Thursdays at Hideaway Park
Hideaway Park is converted to the area's hippest musical venue every Thursday in June, July and August.  Enjoy the free concerts that include a mix of country, bluegrass and acoustic music.  Check out the full lineup. 
June 24-26: Grand County Blues from the Top at Hideaway Park
Never have the blues felt so good!  This year's acts include Jimmy Hall and Wet Willie, Ronnie Baker Brooks, Nick Moss and the Fliptops with Special guest Kate Moss, Sadie Mae and Joe Moss, John Nemeth Soul Revue, Albert Cummings, Ashley Cleveland, Matt Schofield, Joanne Shaw Taylor, Samantha Fish/Cassie Taylor/Dani Wilde, Mary Bridget Davies, Dustin Pittsley/John Alex Mason with Andy Irvine/Lionel Young, Michaela and the Stingrays, and more.  To purchase tickets, visit Grand County Blues' website.
[youtube=http://www.youtube.com/watch?v=KVlSk8XNGjA&feature=player_embedded]
Fridays, June 24-Sept. 2: Music on the Mall at Cooper Creek Square
Kick off each weekend in June, July, August and September with a free live concert on Fridays, 5-7 p.m. This summer's series will feature music by The Andy Irvine Blues Collective, Clam Daddy's, Todd Thibaud, Big Jim Adam and John Stilwagen, Sara Sample, Grand Divas and Yaniv & Katie, to name a few.
Tuesdays, June 28–Aug. 9: Fraser Tuesday Picnic in the Park
Gather the kids and picnic supplies and head over to Old Schoolhouse Park in Fraser for a free summer concert series on Tuesdays in June, July and August. This year's lineup includes The Lumineers, Kort McCumber & The High Road, Mike Music, Christie Ann, Ali Grayson and Spring Creek.
Tuesdays, June 28-Aug. 16: Cowboy Sing-a-Long, The Village at Winter Park
Gather around the campfire from 4-5:30 p.m. for some fun cowboy sing-alongs outside the Private Lesson Center at the base of Winter Park Resort.  Cowboys and cowgals of all ages will enjoy this laid back, entertaining and free live entertainment.
July 2: 11th Annual Ice Cream Social, Cooper Creek Square
Celebrate the Fourth of July holiday weekend with live music by Easy Bill & the Big Beat, free ice cream, face painting with Suzy Q the Clown, KidsZone crafts, balloon artist, and horse-drawn carriage rides.  The event runs from 1-4 p.m. at Cooper Creek Square in downtown Winter Park.
 July 10: Denver Brass (Grand County Concert Series),  Hideaway Park
The Grand County Concert Series presents its first outdoor summer concert at Hideaway Park. Denver Brass is sure to thrill the crowd with its dazzling Colorado sound. Visit http://www.grand-countyconcertseries.org/ for more details. Concert begins at 2 p.m.
July 23-24: Winter Park Jazz Festival, Hideaway Park
Cool mountain air and hot jazz make perfect harmony at the annual Winter Park Jazz Festival.  This year's schedule includes the O'Jays, Arturo Sandoval, Dave Koz, Will Downing and Najee, to name a few.  In addition to tantalizing tunes that stretch well into the evening hours, the festival is host to food and craft vendors.  Stay and play packages are available.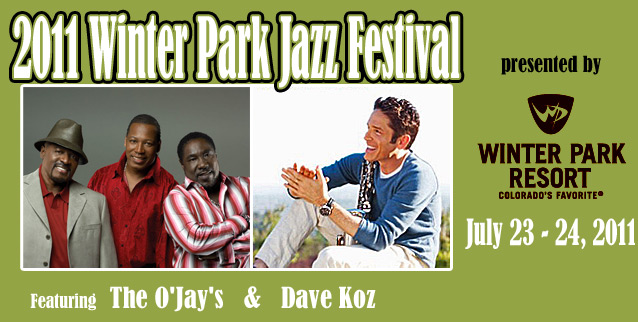 Aug. 6-7: Winter Park Music Festival by The FOX, Hideaway Park
Classic music from the 80s and 90s takes center stage at this free show at Hideaway Park, which has been expanded to two days.  Previous performers have included Night Ranger, Pat Travers and the Groove Hawgs.
Winter Park-Fraser Valley Chamber of Commerce (www.PlayWinterPark.com)
The Winter Park-Fraser Valley Chamber of Commerce is a non-profit Colorado corporation created to help further and maintain responsible growth in the Winter Park-Fraser Valley area, located in the Rocky Mountains just 67 miles west of Denver.
Photos Courtesy of:  Play Winter Park, Winter Park Resort,
Video Courtesy of: Grand County Blues