Why I Heart the Teva Mountain Games – 32 Days and Counting Down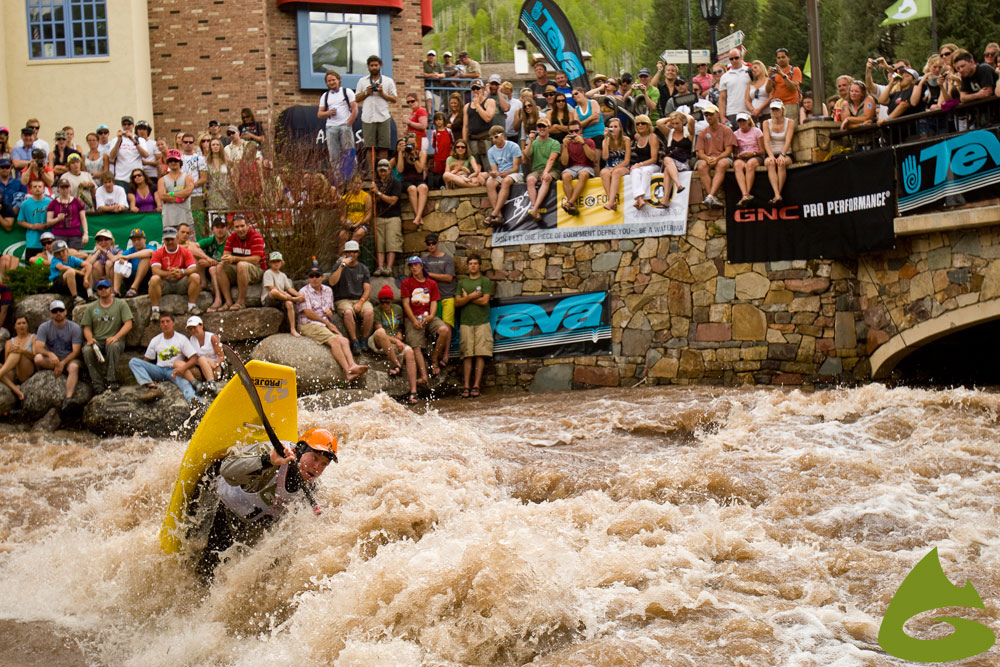 For many Vail Valley locals like myself the Teva Mountain Games signify much more than just another local event. They are a lifestyle.
There are few things each year I look forward to as much as the Teva Mountain Games. Perhaps the excitement can not all be attributed to the Games themselves, instead, I'd chalk most if it up to the changing of the seasons and the emergence of summer. Since the Teva Mountain Games inception, 10 years ago, I don't think many locals would argue with me at this point that they officially kick off the summer.
The age-old locals mantra rings true here. Many people come for the winters but they stay for the summers. I couldn't agree more and as I type peering out my office window into the sunshine I feel a familiar conflict. What to do this weekend? The Teva Mountain Games are right around the corner and I haven't been in my kayak since November. But, at the same time, a winter storm warning bears down on the Vail Valley with promise of powder. Tis the season for such internal strife and struggle, at least until the lifts on Vail and Beaver Creek stop spinning.
Registration for the 2011 Teva Mountain Games, scheduled for June 2-5 officially opened yesterday. Before all is said and done nearly 3,000 athletes and 40,000 spectators will embark upon Vail Village for what has become the nation's largest celebration of adventure sports, art, music and mountain lifestyle.
[youtube=http://www.youtube.com/watch?v=jIaGfyvXdZA&feature=player_embedded]
We do a lot of great events here at the Vail Valley Foundation and all of them, for their own unique reasons are fantastic. However, none of them amaze me each year like the Teva Mountain Games. This event physically transforms the entire Town of Vail and there is never a shortage of amazing moments, stories or personalities on hand to enjoy. Each year I wonder what the dog to human ratio is at the Games, or, how many people are camping on top of the Vail Parking Structures in RV's. Things you simply don't find yourself wondering during peak ski season.
I hope to see you at the 2011 Teva Mountain Games June 2-5. I'll be there and aside from all the work and preparation remaining for us here at the Vail Valley Foundation it couldn't come soon enough.
– Paul 
ALL IMAGES COURTESY OF: Vail Valley Foundation