The 2016 Wright Awards – Something Independent
The business community is pretty solid up here in Colorado's mountain town communities. We have strong corporate representation in the Tourism Industry, Oil, Mining & Gas Companies and the Agricultural field, keeping many employed. A rising trend that has been pushing boundaries is the region's Startup Businesses. Incredible business ideas are coming to fruition and becoming a reality for many mountain town visionaries.
The 2016 Wright Awards are proving that the Colorado Rocky Mountain region is no longer an area ruled by T-Shirt shops and Real Estate offices. For the past five year Something Independent, a progressive Denver-based company that cultivates business opportunities and entrepreneurism, asks the business community to submit nominations for their annual Wright Award. The criteria? A successful Colorado-based company displaying great leadership and commitment to their craft, who are shaping our economy while contributing to the Colorado lifestyle state brand.
The Wright judges look for leadership and some grit, they hear from the nominee's peers to recognize their enterprising spirit. Each year's class of contenders represent a cross-section of companies. Some big. Some small. Some new. Some established.
This year's selection of nominees came out of 125 nominations and are primarily mountain town and west slope businesses. The selection, however, is rather diverse in what they do and the size of the companies; from an ice park in Ouray, to a music festival in Idaho Springs. to a teardrop trailer builder in Grand Junction. The nominees also include a couple of bigger more established companies too.
The Finalist will walk away with a $5000 Cash prize and the honorable distinction of being a Wright Award winner. Last year's 2015 winner, The Whole Work's – Kelly Alford, the company's co-founder, revealed that "It (the award) marked a different moment in the trajectory of our company. We came feeling like the new kid on the block. We left feeling we were part of this community of businesses that was going to be a part of making Colorado an incredibly inspiring place to grow a business."
THE 2016 FINALISTS:
Bonsai Design, Grand Junction
Creates world-class zip-line tours, canopy trekking parks,
and challenge courses for businesses big and small
around the world.
Ouray Ice Park, Ouray
The Ouray Ice Park is a human-made ice climbing venue
operated in a spectacular natural gorge within walking
distance of the City of Ouray, Colorado. It is home to
more than 200 named ice and mixed climbs. The Park and
its infrastructure are jointly owned and managed by the
City of Ouray, the nonprofit Ouray Ice Park, Inc. (OIPI), and
a mix of other private and public landowners.
BAC – Backcountry Access, Boulder
Are producers of Tracker avalanche beacons/transceivers,
Float avalanche airbags, avalanche shovels, avalanche
probes, Stash packs, BC Link two-way radios, Scepter ski
poles, and snow study tools.
Rapidgrass Bluegrass Festival, Idaho Springs
An annual music event centered around community
growth and development in Clear Creek. Rapidgrass
strives to empower personal and community growth of all
kinds by showcasing music talent and celebrating the
county's exceptional local business.
Vintage Overland, Grand Junction
A family-run business crafting high-end, vintage-inspired
teardrop caravan trailers, that are light-weight yet solid
enough to tow behind almost any car and into any terrain.
South Main, Buena Vista
A development company committed to building an
environmental, economic and socially sustainable
community by the shores of the Arkansas River in Buena
Vista.
Borealis Fat Bike, Colorado Springs
Crafting world-class carbon fiber fat bikes known for their
performance; from the super light and strong, to the
affordable and highly praised.
Johnson & Held, Englewood
Johnson & Held is Colorado's premier manufacturer of
100% handcrafted custom designed belt buckles,
necklaces, pins, tie tacks, bola ties, badges, plaques, card
cases, letter openers and key chains.
Hala Gear, Steamboat Springs
Producing incredible Inflatable Standup Paddle Boards for
flat water, whitewater, river surfing and beach surfing.
Waste Farmers, Denver & Delta
Waste Farmers is a next-generation, sustainable,
agricultural company focused on helping humanity meet
current and future food demands while decreasing
agriculture's environmental footprint.
Big Agnes, Steamboat Springs
Producing a huge selection of technical tents, sleeping
bags, sleeping pads, and other camping and travel
accessories.
Corbeaux Clothing, Aspen
A husband and wife team started the brand two years ago
as professional skiers living in Aspen, CO. They were
motivated to design their own high-performance apparel
and base layers after finding other technical wear was not
meeting their needs or standards.
Collectively, this group paints a pretty well-rounded picture of Colorado's outdoor & lifestyle industries. All share a connection to the outdoors.
The final selection for the Award winner begins with The Wright Roundtable with Luis Benitez, director of the Colorado Outdoor Recreation Industry Office, on Monday, October 17. That evening, past contenders return as alumni to see, meet and celebrate the new class of contenders.
On Tuesday, October 18, Award Night showcases all of the contenders to a very enthusiastic audience and panel of judges. The evening opens with crafted cocktails and hors'd'oeurves at the Space Gallery. A display area is open at that time allowing the contenders to showcase their business. A showing of individually produced videos from the contenders promoting their businesses is then presented to the attendees and judges.
Three finalists are then revealed. Once selected and called to the stage, finalists are faced with a live Q&A from a seven-person panel of judges. The judges will be asked to vote on the spot, determining the winner of The 2016 Wright. www.somethingindependent.com
~MTN Town Magazine
We are Colorado's Mountain Town Magazine sending healing, joyful vibes to #NateStrong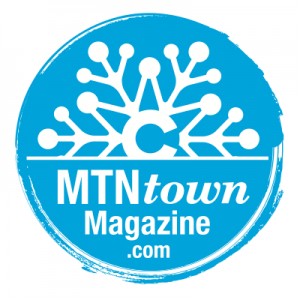 MTN Town Magazine Copyright © 2016 MTN Town Magazine all rights reserved.