About
***
ABOUT US
MTN Town Magazine is here to spotlight Colorado's towns, people, places and their passions. Tips on everything from nightlife to living to restaurant reviews and getting outside to play are focused on! Follow us on Twitter or Facebook to get up to the minute information and be sure to check our MTN Ski Resort and Town Cams.
OUR TEAM:

Holly Battista-Resignolo – Creative Energy Operator
Holly is an accomplished, driven professional with 30 years of ski industry related knowledge. 12 years of her professional career has been spent in the field of print and television media sales and production. 10 years of meeting and event planning perfected her organization skills and knowledge of the hospitality industry. She has spent the past 24 years living in Breckenridge, Colorado. Passionate about all things outdoors, her family, friends, and home, Holly's love for our Colorado Mountain Towns, its people and lifestyle is reflected in her writing and coverage of all the great events happening in the mountains today!

 Juli Rathke – Fitness & Fashion Editor
Juli is a Business Strategist + Wellness Mentor, TV Host, Fitness/Yoga Expert, Magazine Publisher, Media Expert, Studio Owner, Author & Lifestyle Motivator and owns Mandala Life Productions and is co-owner of META Yoga Studios. http://www.julirathke.com/

Gaynia Battista – Communications Sherpa
Over 45 years of publishing experience from the big corporate houses to start-ups, Gaynia handles the fine details of day to day operations.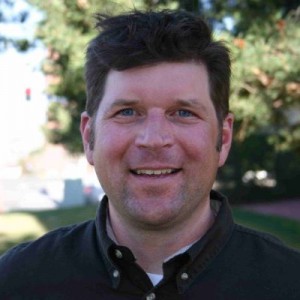 Troy Hawks – Editor
Troy is an outdoor enthusiast with a passion for the written word. You can find him high and low promoting what is happening in Colorado's mountain towns. Skiing, Fishing and Biking are just some of the things he loves to do!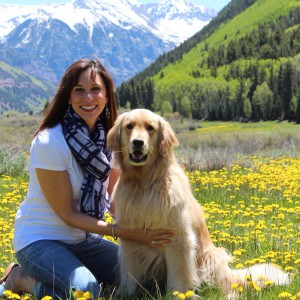 Valerie Child – SW Colorado Regional Sales Manager
This girl loves Telluride and the beautiful San Juan Mountain towns. Mother, planner, outdoor enthusiast and wife, Valerie settled into Colorado's mountains and is never leaving! Her passion translates right into her Sales Management position here at MTN Town Magazine!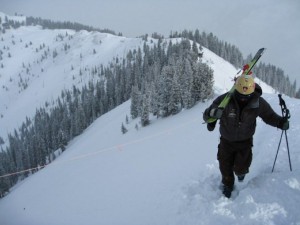 Dave Watson – Central Colorado Regional Sales Manager
Dave has lived in Colorado's mountain towns for over 20 years. He owns Watson Photography and is a  professional photographer as well as our Central Colorado Regional Sales Manager.  He is also a Father, skier, biker, outdoor enthusiast and husband making Eagle, Colorado his home.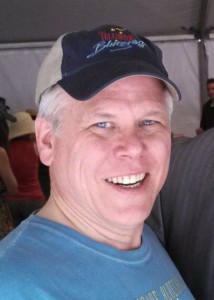 Jim Williams – Sales Manager
Jim has been passionate about Colorado's mountain towns since he arrived as kid to ski with his family. He is a true media man with radio broadcast skills that go back for years anchoring daily newscasts on Krystal 93 Summit County, Kentucky News Network, Tennessee Radio Network, and NewsRadio 840 WHAS gathering and reporting stories daily. Jim now heads up Sales for MTN Town Magazine and couldn't be happier to be back in a Colorado mountain town.
Interested in Advertising? Click Here
Contact us: 
MTNTownMagazine@Gmail.com
or
MTN Town Magazine
PO Box 3943
Breckenridge, CO 80424
OUR CONTRIBUTORS

:
Dan Moroz: Amateur Snow & Weather Scientist but always spot on!
Dutch Simpson & Gavin Anstey:  Telluride Newb  http://www.telluridenewb.com
Ed Dujardin: West Elk Project  http://www.WestElkProject.com
Christine Mahorney:  Lodgepole Press  http://www.lodgepolepress.com/
Jayson Simons-Jones: Crested Butte Mountain Guides  http://www.crestedbutteguides.com/
Jillian Livingston: Aspen Real Life  http://www.aspenreallife.com/
Kristen Lummis: Brave Ski Mom  http://braveskimom.com/
Katie Hughes: My Ski Town Life  http://www.myskitownlife.com
Nancy Kenney: Green Girl Media http://www.greengirlmedia.biz/ 
Laura Dombrowski: Couture Colorado ~ Weddings, Life & Style http://couturecolorado.com/
Melissa Eggert: Vail Valley Foundation http://www.vvf.org
Ryan J Whaley: Traveling for Taverns http://travelingfortaverns.com/
Andrew M. Israel: AspenSpin http://www.aspenspin.com/
Daniel Dunn: http://www.danieldunnphoto.com  
Jane Matthews: Breckenridge Acupuncture M.S.O.M., L.Ac http://breckacupuncture.com/
Jenise Jensen: Town of Breckenridge http://tinyurl.com/4ztxxvq
Larry Stone: Colorado Tax Coach http://www.coloradotaxcoach.com/  Stone CPA http://www.stone-cpa.com/
Victoria Greenwood: Kid Blogger Extraordinaire
Would you like to contribute?
Email us: mtntownmagazine@gmail.com